The media has been filled with negative outlooks on the global markets, blaming the COVID-19, housing bubbles and the 'correction that was required'.
But amongst the standard doomsday articles stood a positive outlook for private jet deliveries. Up 15% in 2019 partly with thanks to the new Praetor range.
Disrupting the business jet landscape
Embraer's Phenom 300 family continues to win the coveted most delivered private jet (light) title. But Embraer have always left a gap in the market when it comes to range.
The new Praetor family swooped into the market providing new-found range capabilities while maintaining the high-end and practical cabin layout, advanced systems and operating efficiency.
The Praetor 600 has a range of 4,018 nautical miles, very similar to the older Bombardier Challenger aircraft, but more than the Challenger 300. New York to London and Sydney to Singapore are now valid options for new owners.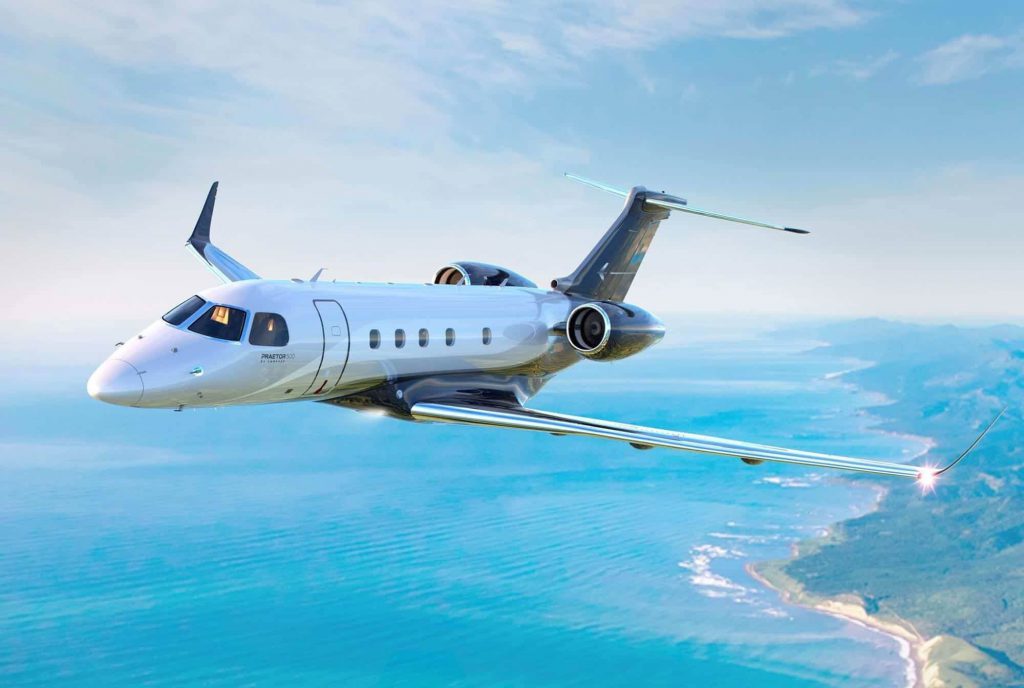 Beauty found within
If you have followed us for some time, you'd know that we're big fans of Embraer's Phenom 300E. Especially the smart and practical cabin.
The Praetor's cabin is stunning, beautifully appointed and comes in various configurations.
Additional perks include the lower cabin altitude leaving travellers fresh after the flight.