Did you know you can take your pets on private jets.

We're extending our private jet membership programs to include your four legged family members.
2020 and 2021 have seen a large number of interstate relocations. And thanks to border restrictions the reduction in commercial flights have seen four legged family members get left behind.
We continue to hear heartbreaking stories of furry family members being stranded due to hotel quarantine requirements or the huge backlog experienced by animal transport providers.
So we're in the process of enabling your pets to also be included into the SHARED and ACCESS program free of charge.
What does this mean?
It means you can now use your SHARED or ACCESS membership to transport your pet without the need for you to be on the aircraft.
How will this work?
Simply advise your member care team that it will be your pet travelling, and we'll guide you through the process.
Airly will also send your dog or cat a luxury gift after the flight.
When can I book?
You can book using your SHARED or ACCESS membership now!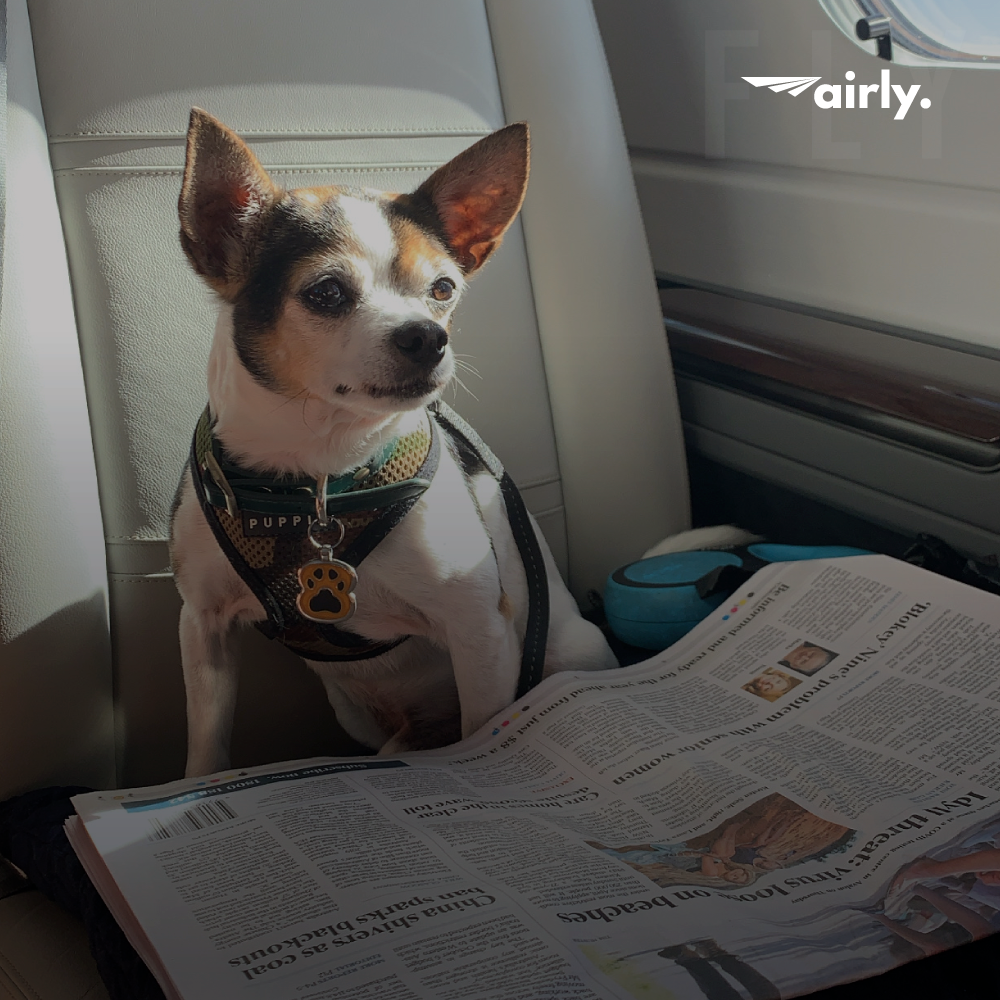 WE WANT TO HELP
If you, or someone you know, is currently separated from their dog or cat please contact us and we'll work to put some flights together using our SHARED platform to help reunite family's with their best friend.