Ever wondered how brokers and operators set their price when you book a private jet?
In most cases they determine the total flight time from the jet's home base, to your location, to your destination and finally back to the jet's home base.
Simple enough?
But for our card holder, Will, being located away from the major cities meant he was paying significantly more to have a jet position empty to pick him up.
Will would pay for 5 hours of flying for his 2 hour flight. He only tried charter once before deciding the cost couldn't be justified.
Enter: Access by Airly.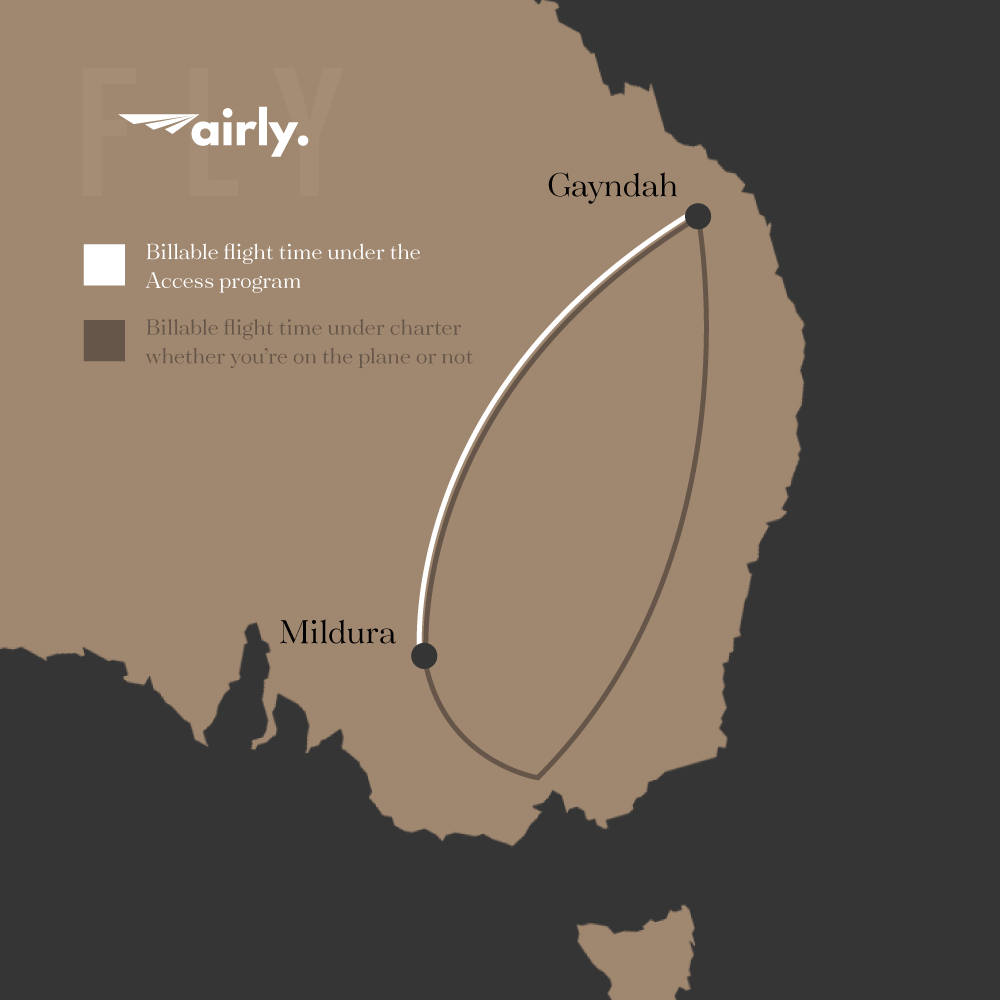 An Australian-first, Will is only billed for the time he is on the Cessna Citation Mustang, our program aircraft. He doesn't pay empty positioning fees.
Airly achieves this via a network approach with over 30 card holders requesting flights in all directions. The operations team can then allocate a jet to pickup multiple card holder flights.
The efficient network means there's less 'waste' (empty flying) and provides a very compelling price structure for its card holders.
So how does the program stack up versus charter?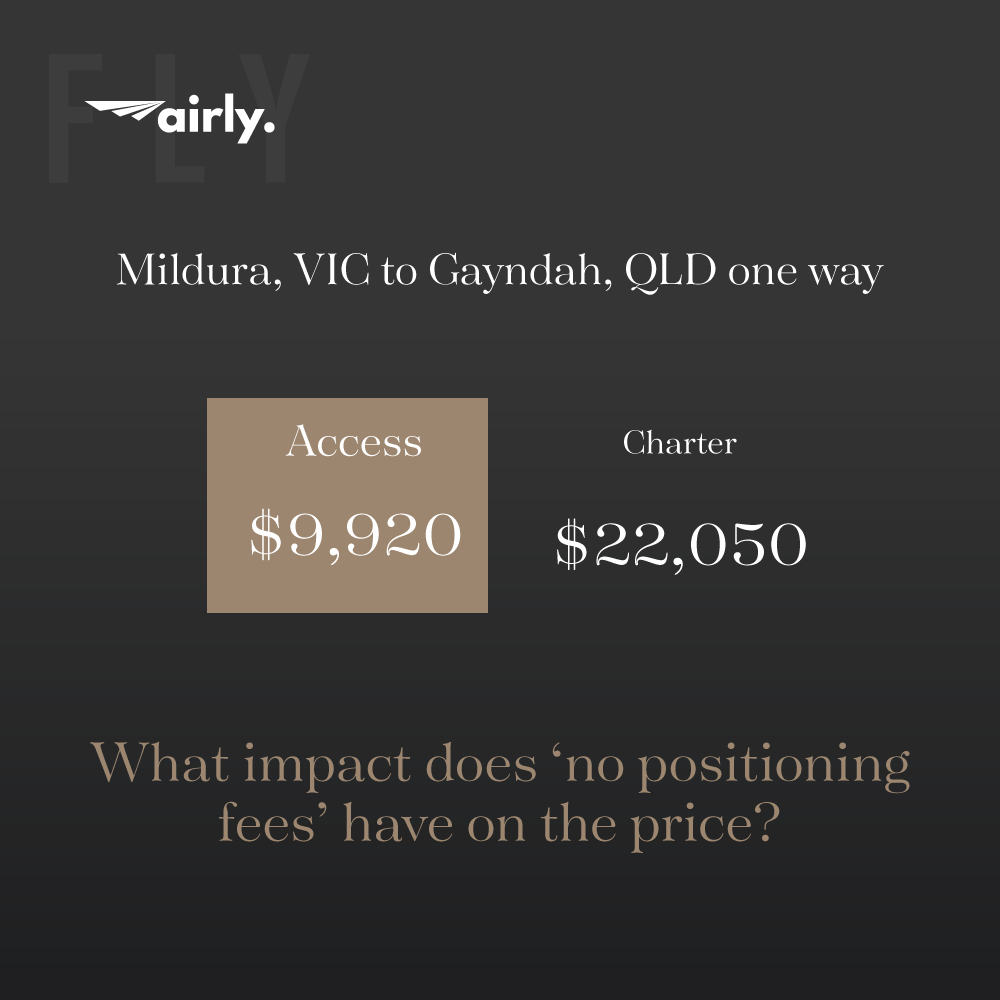 Not only do we transform your A to B, we make it cost effective.
Card holders who felt they'd fly private once or twice a year are now flying every month.
Several never thought they'd fly private, and now they experience it multiple times a year.