Airly, Australia's fastest growing private aviation company, announces that it has entered into an agreement to acquire EmptyJets, a private jet empty leg booking platform.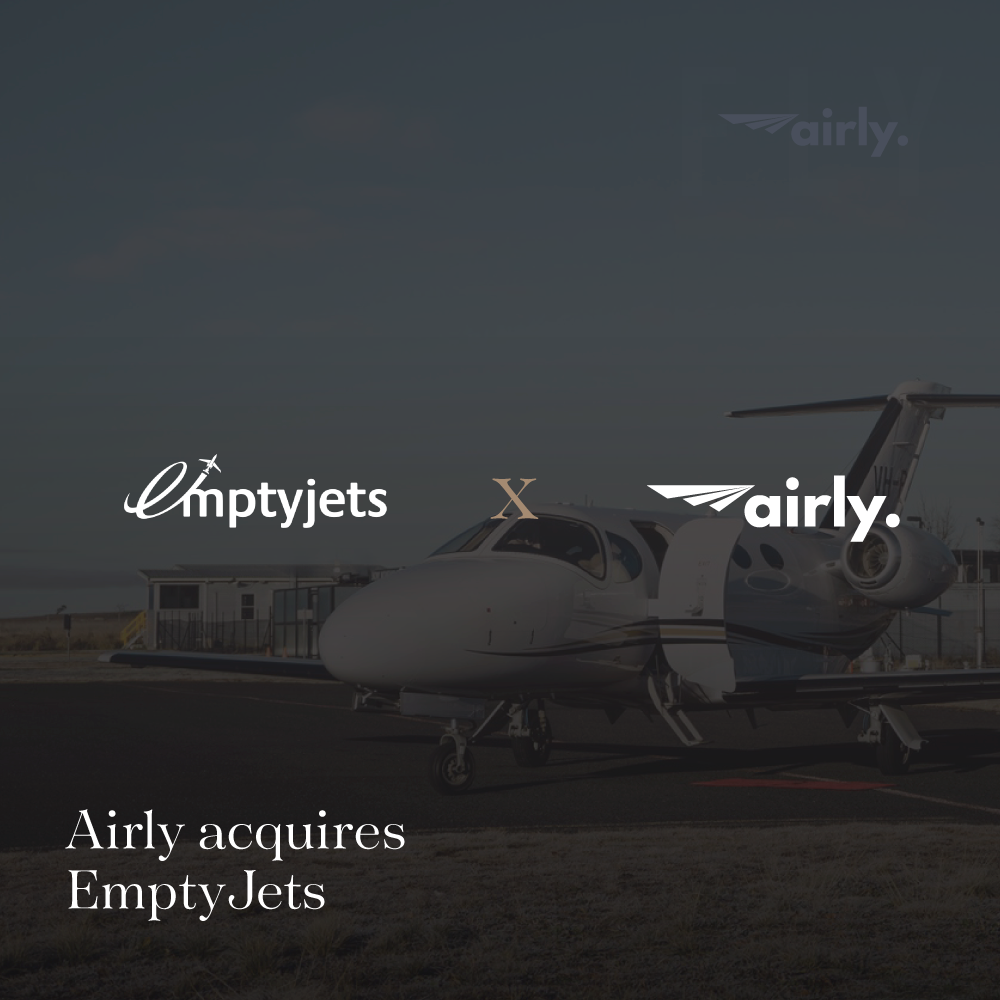 Founded in 2003, EmptyJets was the first company in the country to provide members with a unique opportunity to fly on a private jet at a fraction of the cost. EmptyJets' leading position in the empty leg space will be complimented by Airly's membership success and product simplicity.
Luke Hampshire, CEO of Airly.com says: "EmptyJets was the first in the country to challenge accessibility and affordability in the private aviation industry. We have always been inspired by them and perhaps considered ourselves healthy competitors a few years ago. But as we transitioned into innovative membership products we felt the need to feed the empty capacity being generated by us into a reputable independent platform. We cannot wait to add our touches to the EmptyJets product and continue its success into the future."
What does that mean for EmptyJets members? EmptyJets will continue to operate as its own entity. We are planning technology improvements as will as simplifying how members consume our product including the membership structure.
Will anything change at Airly? Over the next few months we will transfer the empty leg facets of the business over to EmptyJets. Airly will then focus on premium private jet charter solutions along with its SHARED and ACCESS Programs.
More importantly, members will gain access to exclusive Airly generated empty legs that cannot be found on any other platform. Airly's operations team are also engaging with every possible operator in the country to ensure we can build a reputable supply of empty legs to cover every budget.
Lee Teirney, Airly's VP of Membership will assume the General Manager role of EmptyJets and lead it into an exciting phase of rejuvenation.
The former team of EmptyJets have showed an enormous appreciation of their members' loyalty and cannot wait to see what lies ahead.
We look forward to bringing a touch of Airly to the EmptyJets brand, but most importantly provide the best possible value to the EmptyJets membership.