Never miss a flight again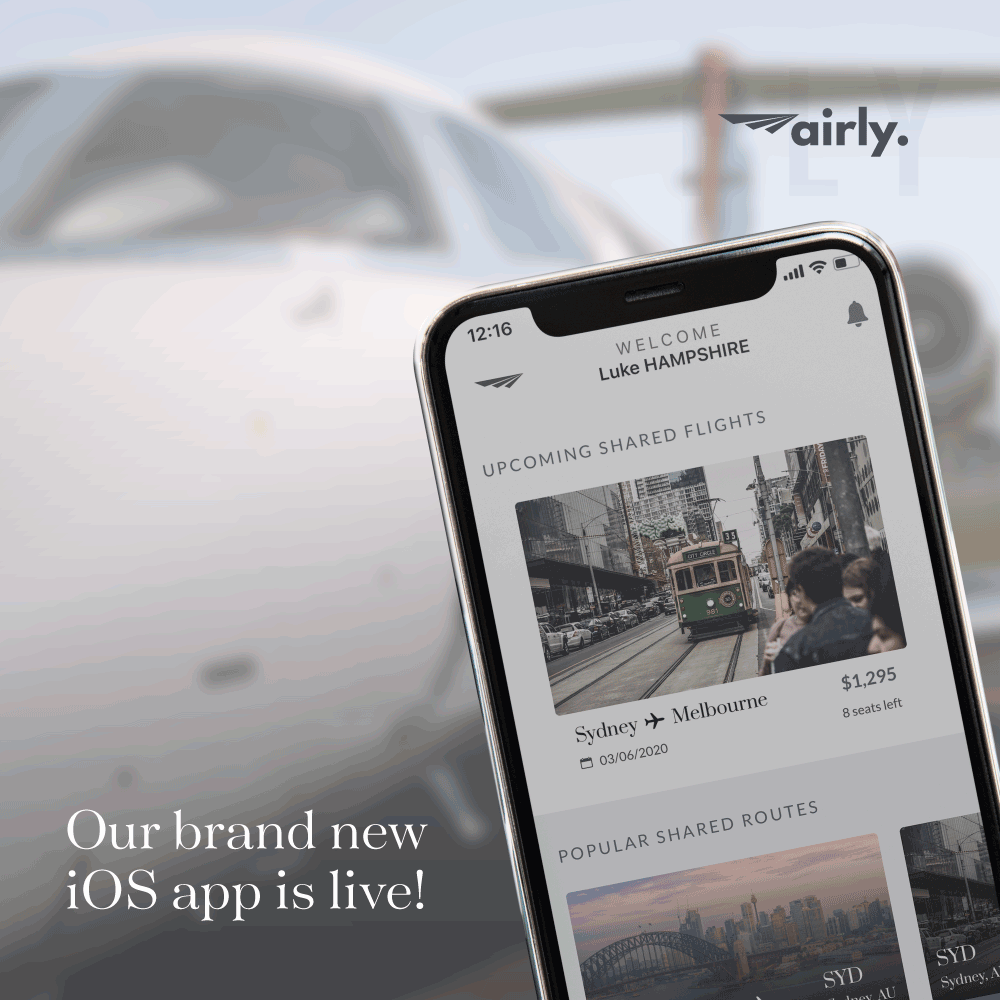 Our new private jet app has landed and it's packed full of features and improved functionality.
Push notifications to alert you whenever a flight to your preferred destination is initiated
Improved search functionality so you can easily find flights already initiated
Streamlined booking system
Easy member referral
To update simply click on your current Airly App and follow the prompts to update or click here.
Once you update you will be promoted to reset your password and then you will be ready for take off.
Because at Airly we are here to get you moving.