They said I'd never build it; that if I built it, it wouldn't fly; that if it flew, I couldn't sell it. Well I did and it did and I could.

William P. Lear, founder of the Lear Jet Corporation, and designed of arguably the world's first business jet.
On February 11, 2021, Bombardier, who purchased the Learjet company in 1990, announced an end to production of all Learjet private jets. This marks a sad milestone for aviation, for it heralds the end of an era. For decades, since the company's first aircraft, the Learjet 23, the name Learjet was synonymous with private aviation, business aviation, and aviation leadership.
While the Learjet name may be consigned to history, fortunately business and private aviation manufacturing, innovations, and business models continue to thrive.
History of Lear Jet
The first Learjet 23 was delivered in 1964. It was the brainchild of inventor, businessman, and high-school drop out William (Bill) Lear. Over 46 years Lear was granted over 120 patents, contributing significantly to radio and aviation. He is, however, best known for creating a new category of fast and efficient business jets, and a brand that to many is the definition of a business jet. Before Lear Jet there simply was no business or private jet category – VIPs, states-persons, and celebrities that could afford to fly privately were limited to airliner-type aircraft.
The Learjet 23's genesis began in Switzerland in the 1940s, where the Flug- und Fahrzeugwehrke Altenrhein (FFA) company was developing a domestically designed and manufactured fighter jet – the FFA P-16. The P-16 was never introduced into service and the program cancelled in favour of the proven British Hawker Hunter – but Bill Lear saw promise in the aircraft's fundamental design as a business jet, having previously and unsuccessfully based preliminary designs on a US experimental aircraft named the Mississippi State University XV-11 Marvel.
In 1960 Lear founded the Swiss American Aircraft Corporation in Switzerland and began work on the initially-named SAAC-23 Execujet. In 1962, frustrated by slow progress in Switzerland, Lear moved SAAC's factory tooling to Wichita, Kansas and renamed the company the Lear Jet Corporation. Production began in 1962 with the first flight of the Learjet 23 taking placing the following year. On October 13, 1964, the first production aircraft was delivered and over a two year production run 101 Learjet 23s were delivered.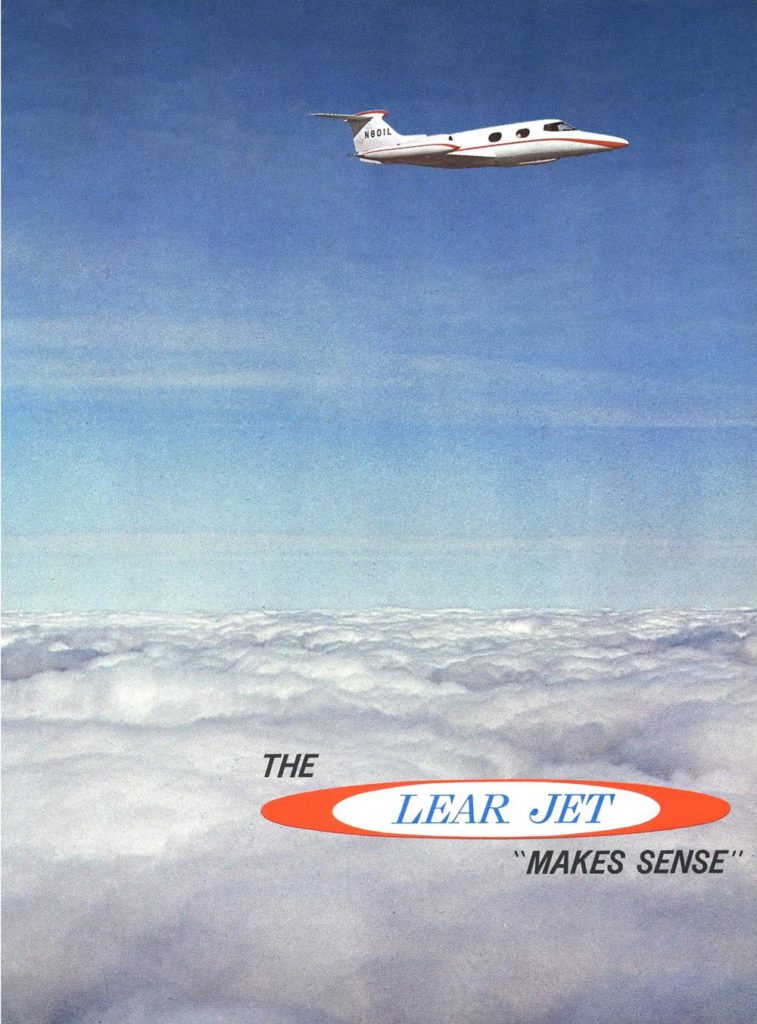 Learjet Legacy
Fast forward 25 years, and it was the Learjet 31 that ultimately delivered on Lear's vision of the definitive business jet.
Only 200 Learjet 31s were produced between 1988 and 2002, with many of these still in service. Often referred to as "the Porsche of the sky," the 31 combines the empennage-mounted engine design with the distinctive "Longhorn" wing configuration. With seating for eight passengers, the jet is capable of climbing at over 5,000 feet per minute, reaching cruise altitude of 47,000 feet and 0.81 March in 28 minutes. A service ceiling of 51,000 feet puts the Learjet 31 in rarefied air. With efficient fuel consumption and field performance, both the Learjet 31 and the slightly upgraded 31A are still favoured by many passengers and operators today.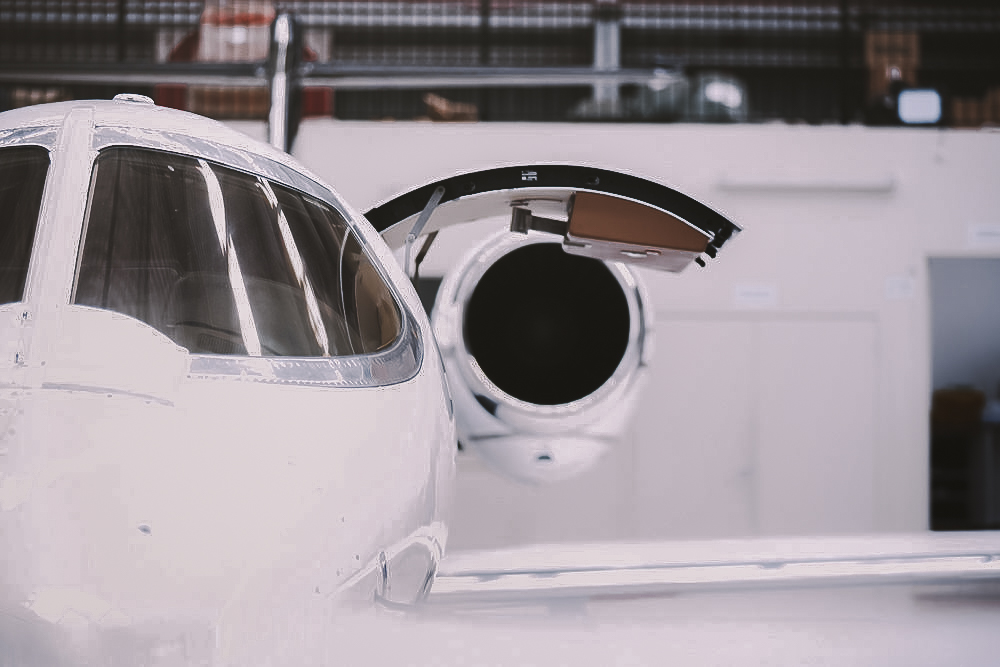 Having sold a significant portion of his company to the Gates Rubber Company in 1967, the Gates Learjet Corporation was acquired by Integrated Acquisition in 1987 and renamed the Learjet Corporation. In 1990, Bombardier Aerospace purchased the company and initiated a clean-sheet design and marketing of the "Bombardier Learjet Family."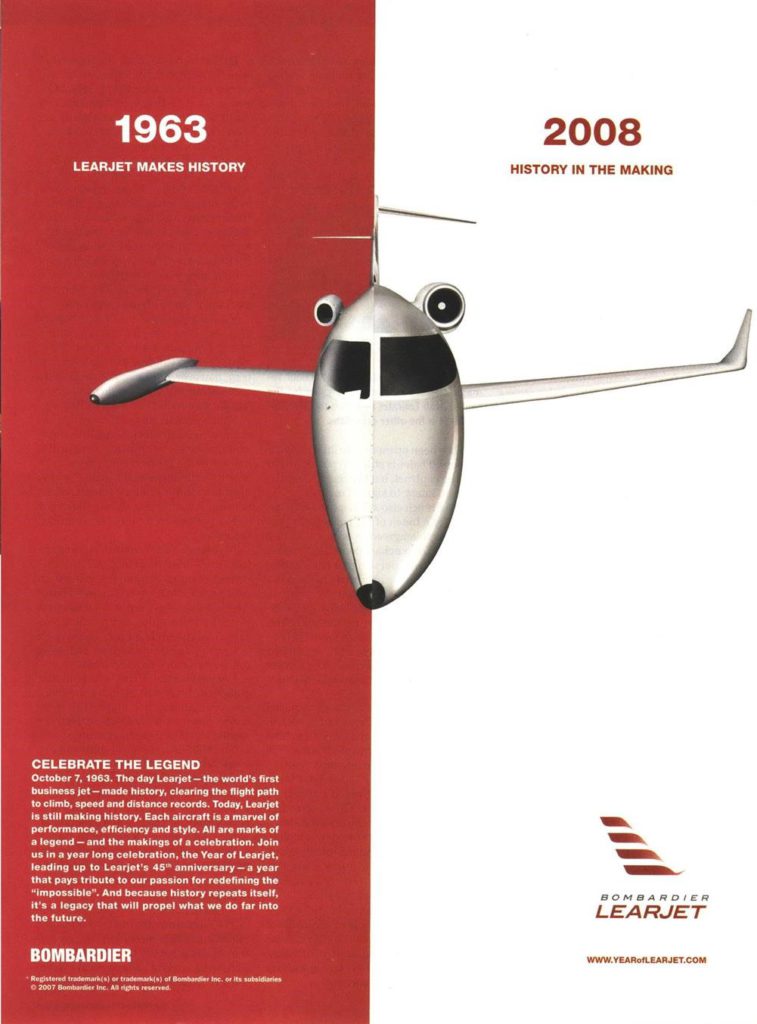 The Learjet 60 was the first of this new lineage, followed by the Learjet 45. Similar to how the 31 revolutionised business aviation, the Learjet 45 fused the operating economics of a light business jet with the comfort of a mid-size jet, while remaining true to Learjet's excellent performance. The Learjet 75 is the final jet to bear the Learjet name, with first delivery having taken place in 2013 and production ceasing this year.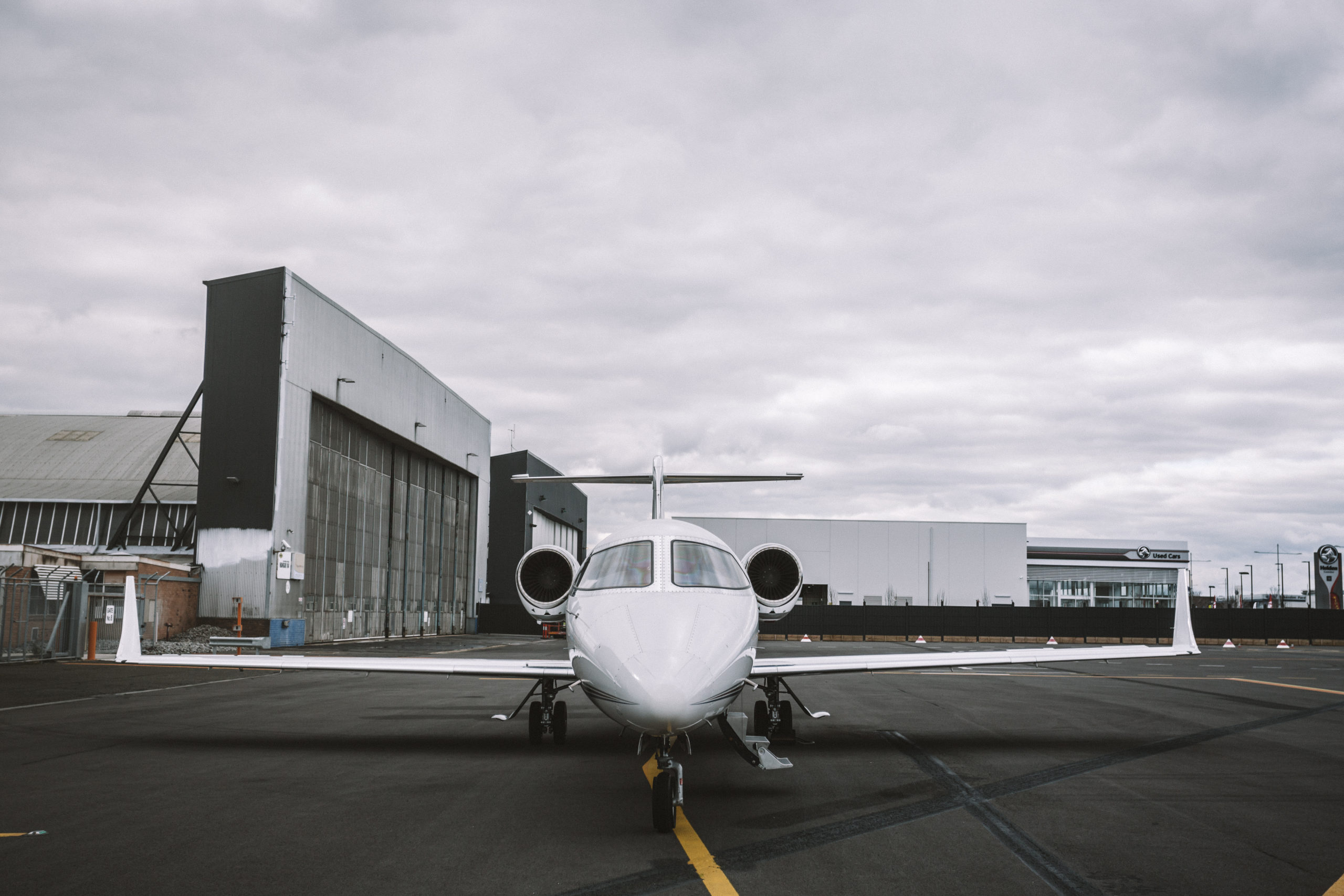 The future of business aviation
The end of the Learjet marque is nostalgic, but should not be seen as a bellwether for the business aviation industry. For several decades, the business and private aerospace industry has been increasingly fragmenting – offering a relatively small pool of consumers an excessive amount of aircraft options. By comparison, the commercial aviation sector has consolidated to effectively two manufacturers – Airbus and Boeing. The private jet industry has several – Bombardier, Cessna, Dassault, Embraer, Gulfstream, and even Airbus Corporate Jets and Boeing Business Jets. For reference, Airbus and Boeing delivered 723 aircraft in 2020, while global business jet deliveries numbered 644.
Consolidation is a natural part of the evolution of any industry as technologies advance and market expectations grow.

Jensen & Copier, The Pros and Cons of Industry Consolidation, OEM Off-Highway, 31 Aug 2020
The business aviation industry is likely behind commercial aerospace in terms of industry consolidation maturity. A Deloitte 2017 analysis of the merger and acquisition trends in aerospace and defense anticipated (generally) that "aerospace and defense companies would increasingly look to M&A (and joint ventures) as a means to grow, specifically by expanding product portfolios, gaining new technical capabilities, and expanding into new geographies."
This industry consolidation is good for operators, owners, and travelers, in bringing cost efficiencies and technological advances together. Competition is healthy, and we can expect there to remain a handful of business jet manufacturers; but some consolidation in a high-capital, regulatory intensive, and difficult to enter industry is beneficial for all.
While the brand may not be seen on aircraft beyond this year, over fifty years of Learjet's innovations and progress will continue to serve Bombardier's business aircraft competitive advantage, and deliver value to operators and travelers.