For any parent the idea of travelling with kids simple and stress-free would seem like a pipe dream.
And for our co founder, Luke Hampshire, some of the most stressful travel experiences have been those with his two children.
Like any parent, Luke loves his kids dearly. But it's something about airports and being confined to the one seat that brings out all the travel anxiety.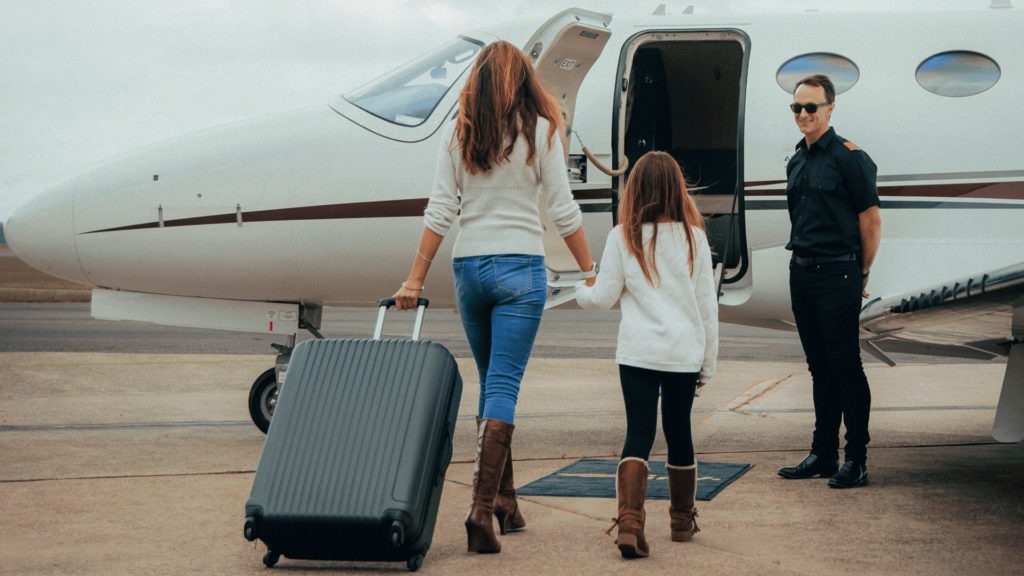 Those fortunate enough to fly by private jet with their kids would agree, the difference in experience – not only with the flight itself but how kids tend to behave – are worlds apart.
And we don't think it's because the children are thinking 'I'm on a private jet so I have to behave'. We believe there's several elements that makes travelling with kids simple and stress-free:
Point-to-point travel
When you fly on a private jet, you're flying point to point. Most of the time departing from smaller airports closer to your home and perhaps closer to your destination. The lack of stopovers, having to de plane and board again, gives kids less of a reason to be impatient and fidgety.
Fast-pace environment
Don't confuse fast-pace with pushing you through the FBO and onto the jet. More when you're ready to go, everyone moves quickly around you. There's no queuing or waiting around. You walk straight onto the jet and are wheels up within minutes.
This removes a lot of the waiting around and restlessness which can make the experience a little tense.
More room to move
Once in the air, although private jets are smaller than commercial airlines, being able to shuffle between the seats and move freely about again removes the restlessness and stress of the family.
Children can go and say hi to the pilot, look out the front window, have a greater appreciation of whats going on.
These three facets, plus many more smaller things, combine to make travelling with kids simple and stress-free.