Bombardier have come out swinging as they gear up to deliver their newest private jet, the Global 7000, to customers by the end of 2018. Despite the whopping price tag of $93m, reports state that the waiting list is now four years long.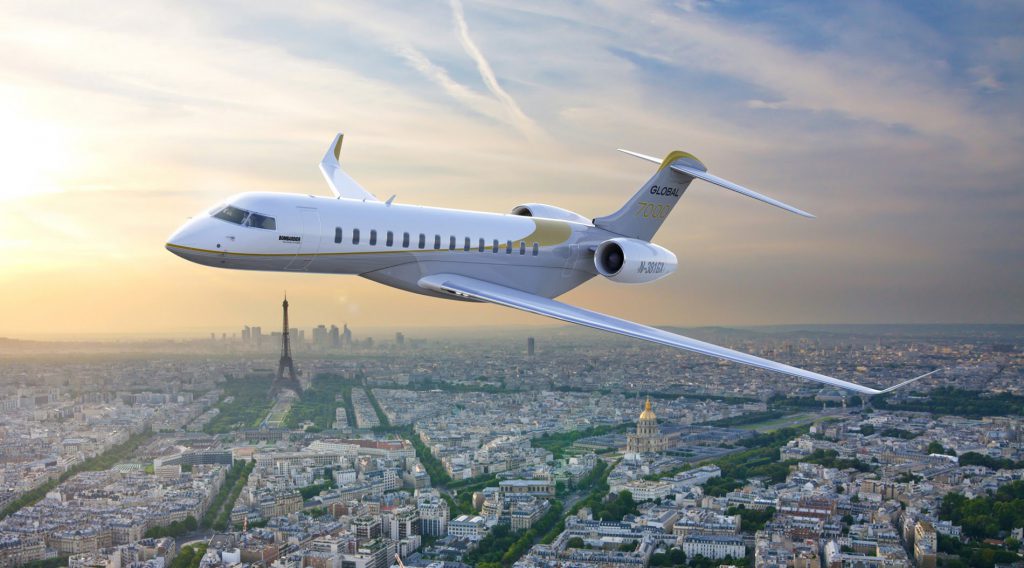 In what appears to be a clash of the titans, Gulfstream have comfortably held the 'world's private jet' crown for some time with the delivery of the G650 but it is the capability and offering of the Global 7000 that could make things interesting.
Boasting the longest range in the market of 13,700km the Global 700 would comfortably fly direct from San Fran to Sydney. It's also nimble enough to land at London City Airport. And the cabin is in a class of its own. With a maximum capacity of 19 passengers you're guaranteed the greatest of luxury on board with the world's fastest in-flight internet, four living sections, a master bedroom featuring a large double bed and ensuite bathroom.
The long haul private aviation market is always interesting to watch and much like the hype generated for the Boeing 787 Dreamliner expect to see quite the competition between the two major private jet manufacturers.