This article will explain how you can book a private jet to the Formula One.
Despite Paddock Club tickets to the Formula One Australian Grand Prix being as rare as a bottle of Dom Pérignon was in 2022, we still have safe and comfortable private jets awaiting your reservation.
Will 2023 be the year you book a private jet to the Formula One?
Why book a jet to the Formula One?
For the same reason you would ever seek to book a private jet to Melbourne.
The ability to fly to your schedule. To be in complete privacy with your guests and to avoid the unreliability of the airlines.
Plus if your home location isn't well serviced by the airlines a private jet can fly you direct.
How much would a private jet cost to Melbourne?
We have provided some indicative pricing for the four seat Citation Mustang jet to Melbourne's Essendon Airport
The price will come down to how many passengers, your preferred size of jet and your dates of travel.
Booking a private jet for an overnight will be more cost effective than being in Melbourne for say a whole week.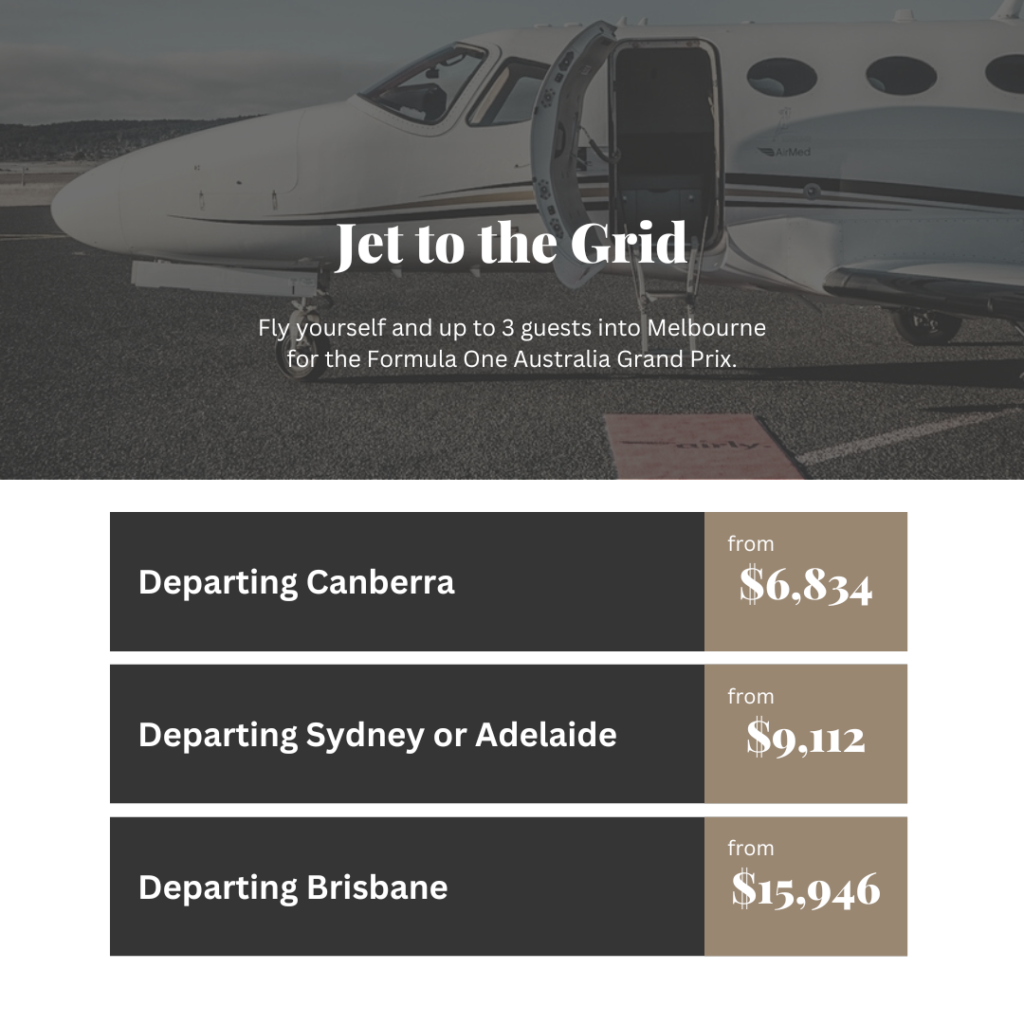 How to I book a private jet to the Formula One?
In order to get the market-best rates on the Citation Mustang, best download the Airly app, or simply click the button below and create a new booking request.