A regular customer of ours referred his friend to us with a problem: He was heading to the Whitsundays, but had a critical business call to attend.
This friend, the CEO of a Fintech business, had booked a commercial flight from Sydney to Brisbane allowing him to attend the call, and then fly onto the Whitsundays several hours later.
Despite allowing ample time he was hesitant in the event of cancellations or delays.
So utilising the ability to book a private jet to the CEO's schedule, private aviation made sense. However compared to 2 x business class airfares a $30,000+ charter wasn't ideal for him.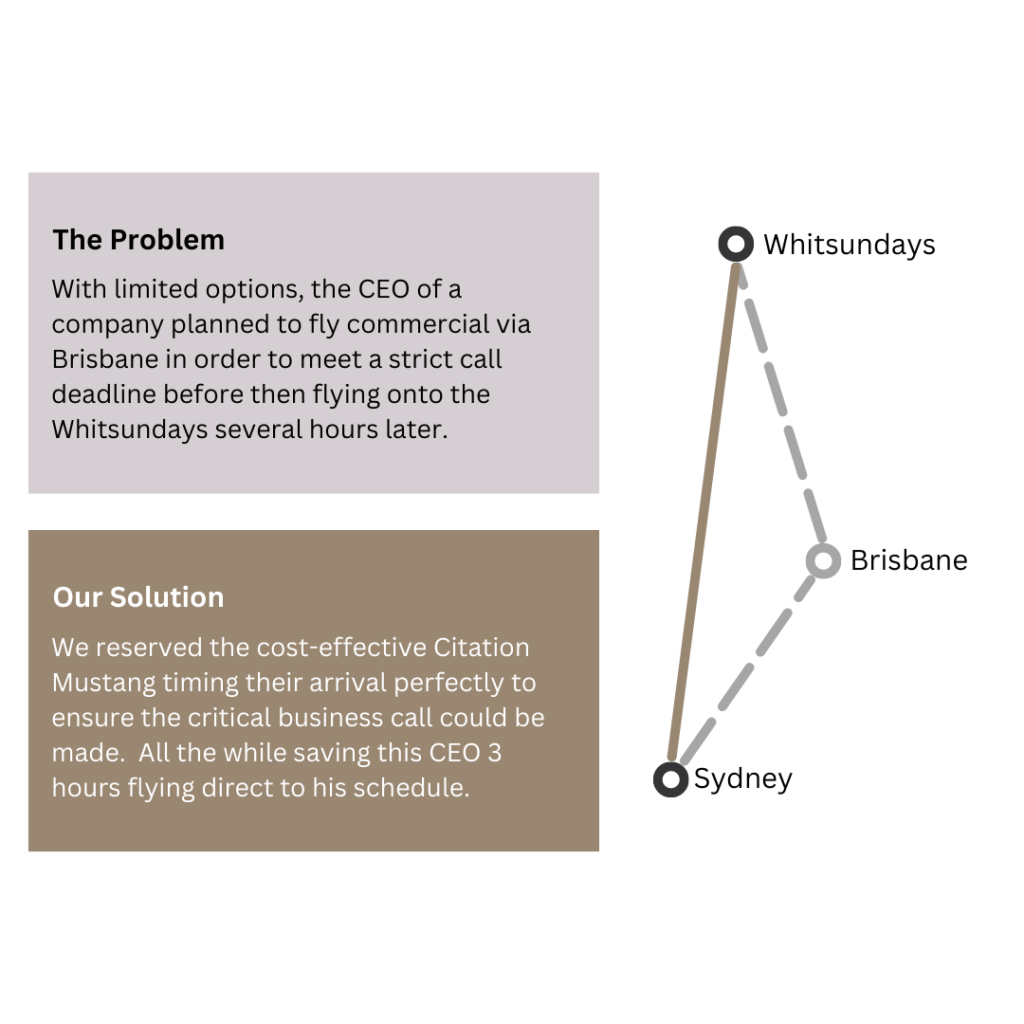 How we saved the CEO of a global business 3 hours by flying direct suited to HIS schedule.
We booked the safe, comfortable and cost-effective Citation Mustang jet from Sydney direct to Shute Harbour timed to perfection to make the call.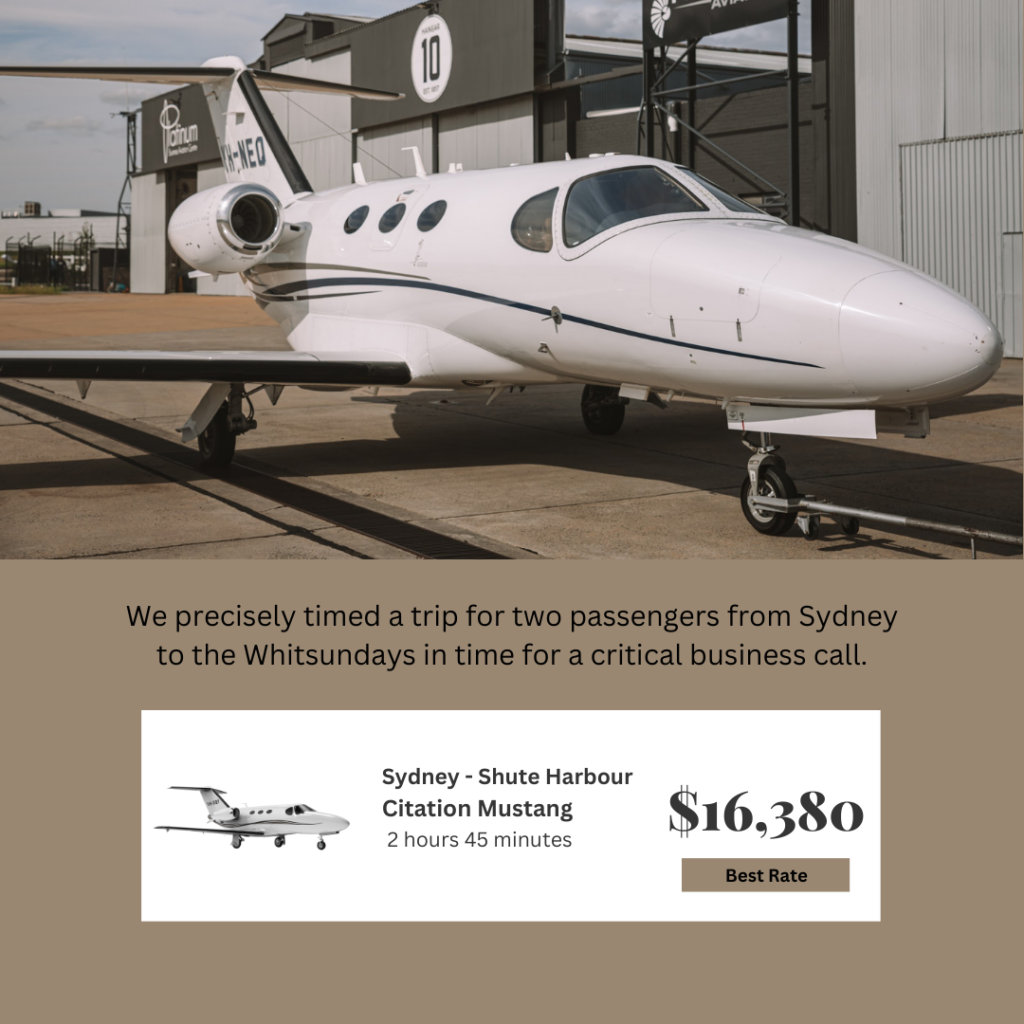 Factoring in the commercial option, we saved this CEO approximately 3 hours of down time.
We love connecting the dots, efficiently and seamlessly.