Dassault Aviation's philosophy behind their successful Falcon range is simple – to enable business aviation. In this article we take a look at the Falcon 2000LX.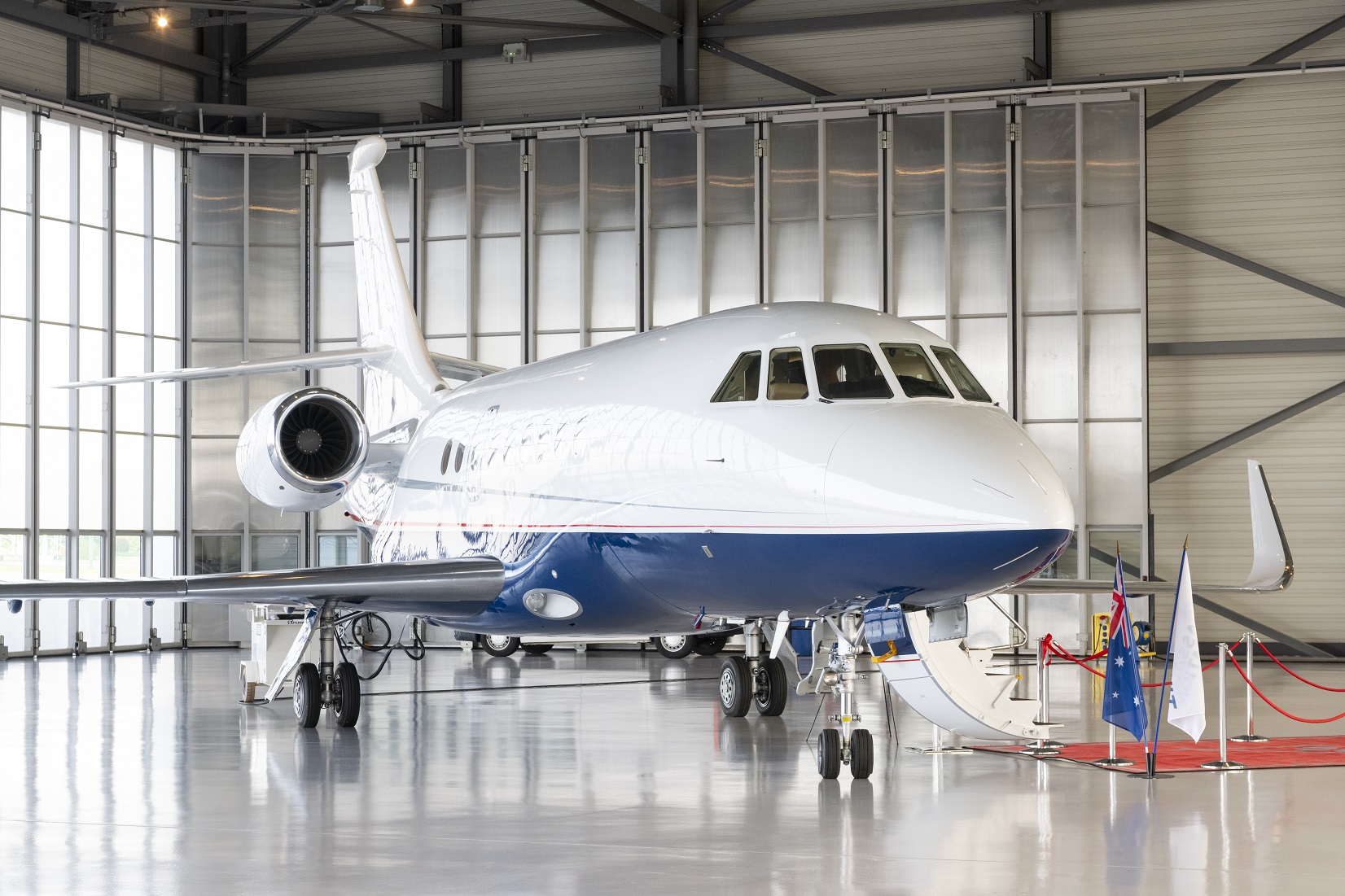 That is, Dassault's vision is to help others realise the benefits of business aviation, such as corporate development and growth, as well as traveling flexibility.  Having delivered over 2,500 Falcons, Dassault have been a market leader in the wide cabin, long range aircraft segment for over 50 years.  Additionally, through Dassault Aviation's Defense business, the Falcon jet range benefit from the advanced technological innovations developed for combat aircraft, including cockpit systems, digital flight control systems, head-up displays, flight qualities, and aerodynamics.
History of the Falcon 2000
The Falcon 2000, certified in 1994, introduced several features that progressed the private jet beyond its tri-engined predecessor, the Falcon 900, and set the Falcon family on its successful trajectory to an industry leading marque.  A decade later and the Falcon 2000LX improved on the 2000's features through modified wings and blended winglets, improving climb performance and range.
Falcon 2000LX touches down in Sydney
Last week, a newly Australian-registered Falcon 2000LX landed at Sydney Airport.  From a comfort perspective the LX's 6.1 ft tall, 7.7 ft wide, and 26.3 ft long cabin is spacious, light, and well-appointed for its extended range capability.  Although the aircraft is designed to hold up to 19 passengers, the newly arrived one is luxuriously configured for eight passengers with the cabin arranged in two distinct areas of a forward double club arrangement, and the rear with four-person conference table plus a two-person lounge available once the seat belt sign is extinguished.  Two of the forward area seats can fold down, allowing comfortable lie-flat napping.  The windows are large, filling the cabin with natural light, and the forward seating area offers in-seat audio-visual facilities.  A comprehensive galley, stand-up lavatory, and 134 cubic feet of accessible baggage space round out the long-range comforts of the Falcon 2000LX.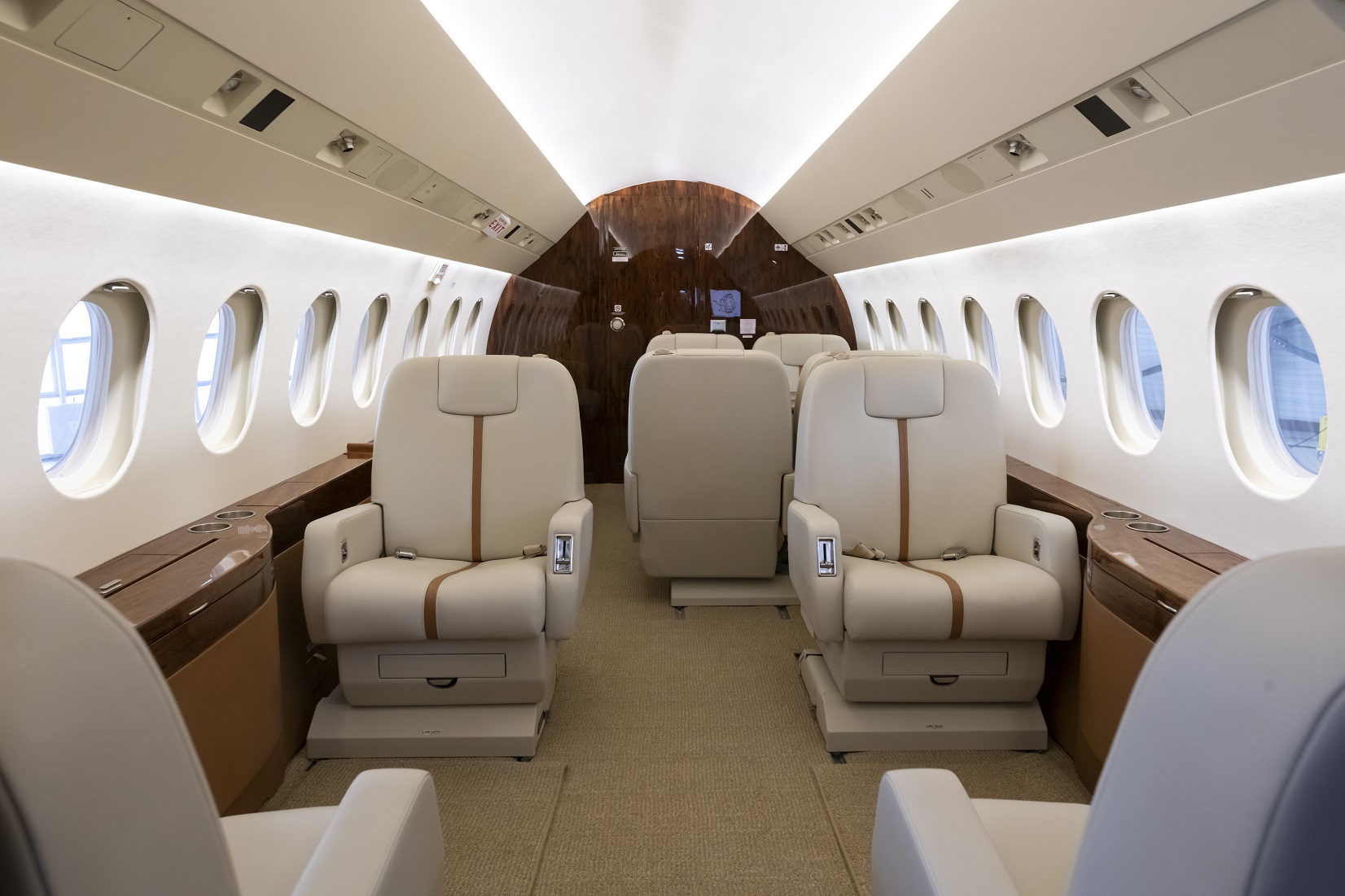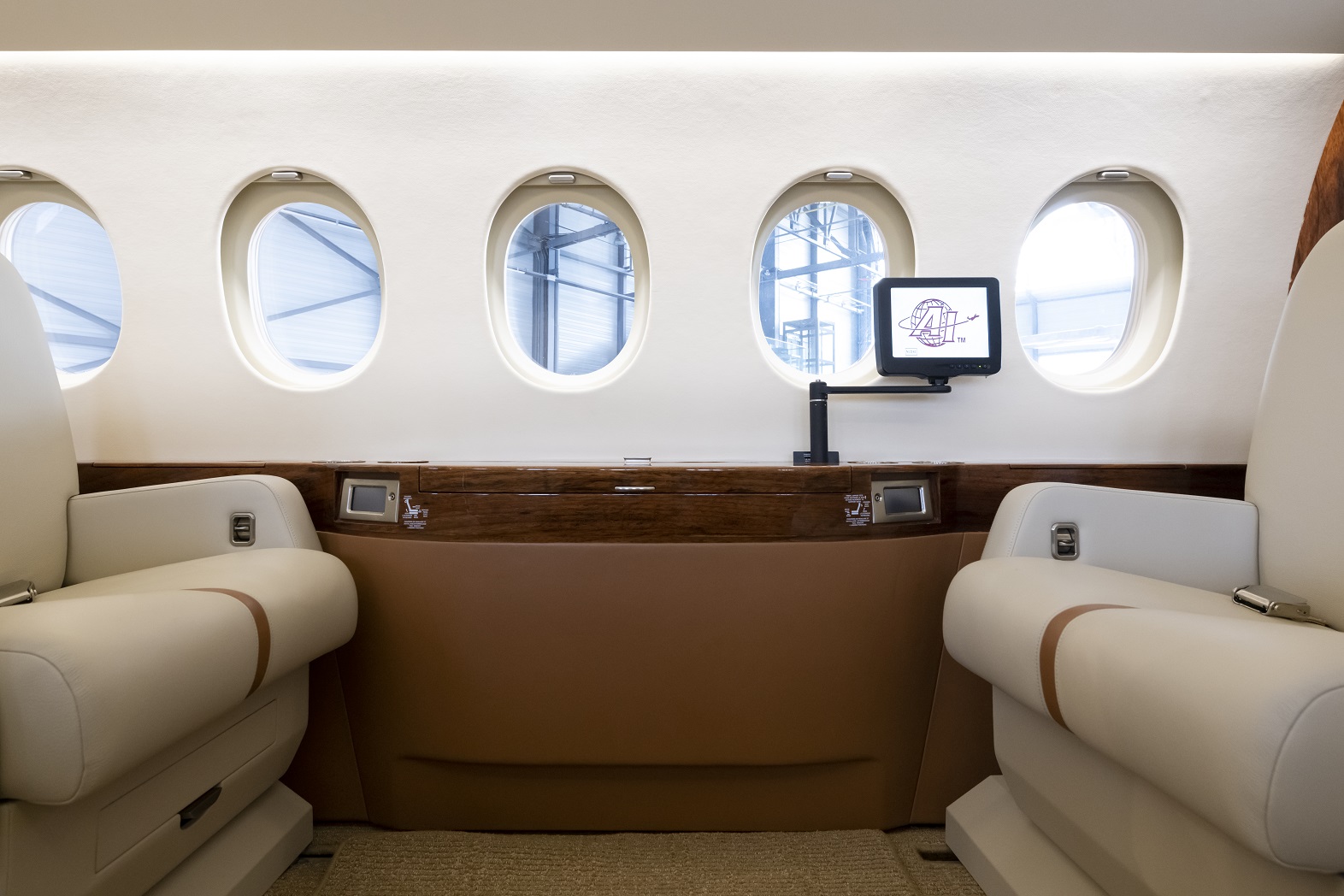 From a performance perspective the sharp looking winglets make an incredible difference over the standard 2000.  Although the LX has the same airfoil and wingspan of the Falcon EX, the winglets increase the LX's range by 200 nautical miles to over 4,000 nautical miles with eight passengers.  From Sydney Airport, this range grants access to destinations from New Zealand across to much of South East Asia.  The winglets also help the jet climb to FL410 in just 18 minutes, powered by two Pratt & Whitney PW308C engines that provide slightly more thrust and performance than the 2000, and provide the jet with a cruise speed of 482 knots at 39,000 feet.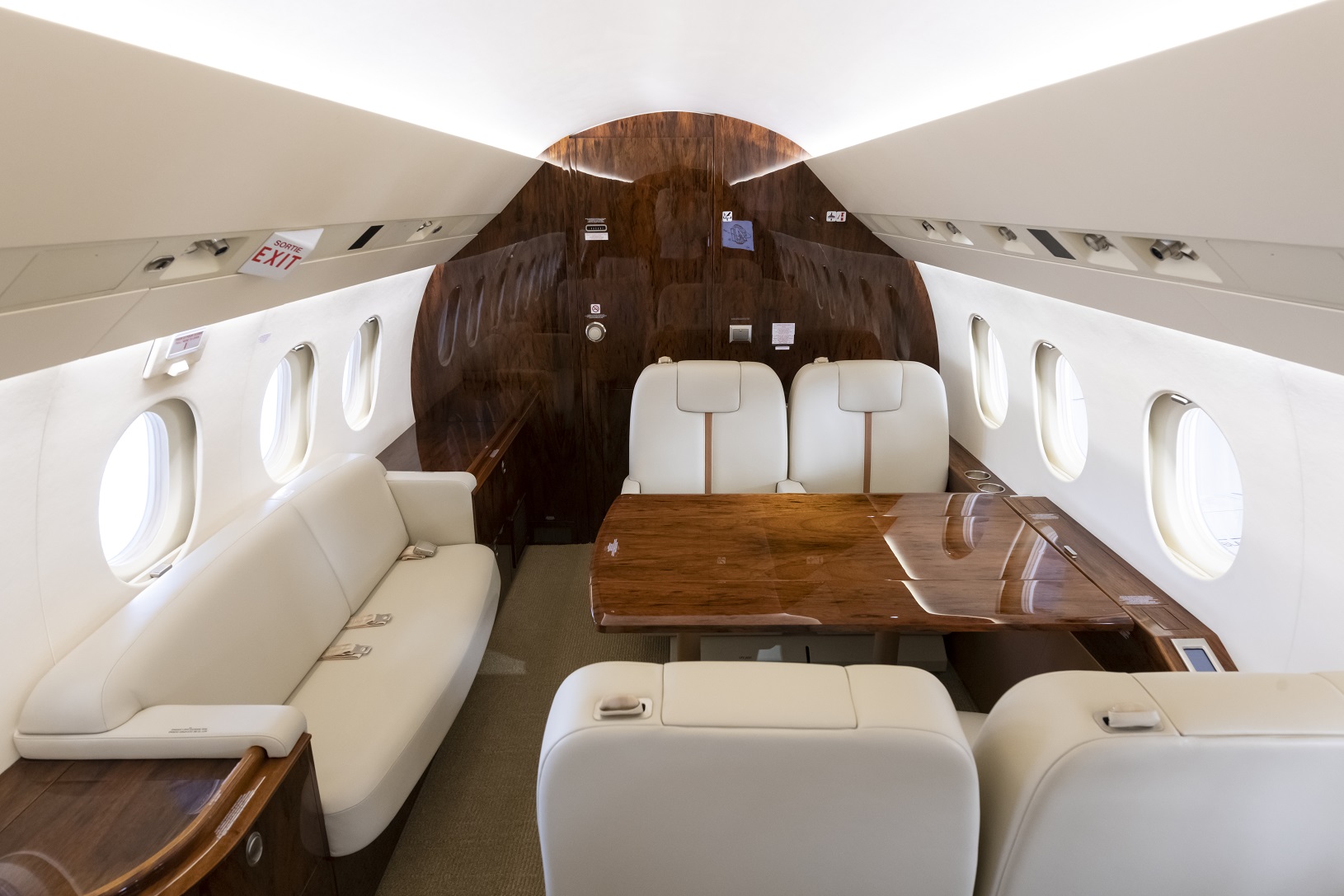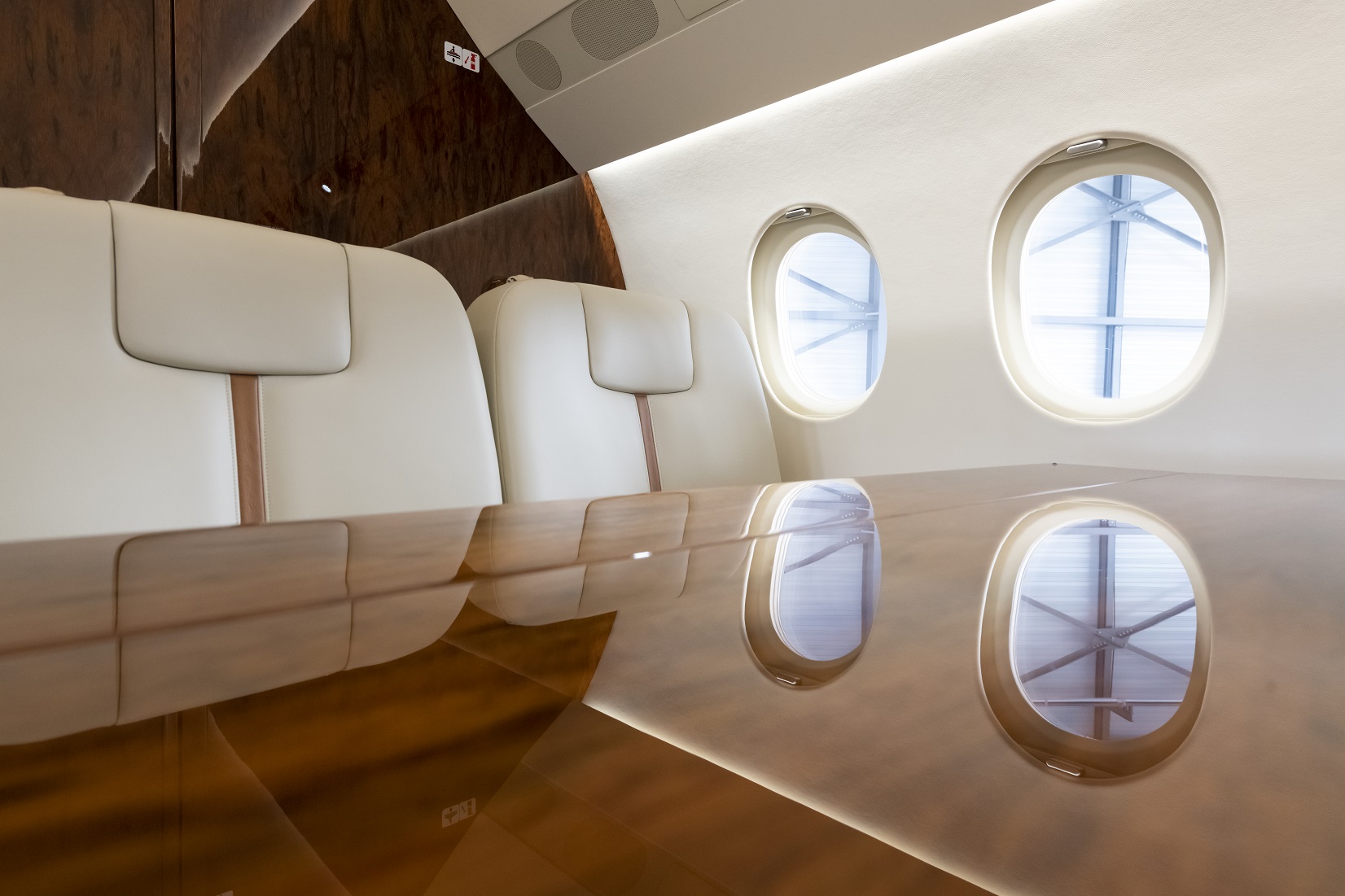 A pilot's delight
The elegant and modern dual-crew cockpit employs the functional and simple Rockwell Collins Pro Line 4 fully-integrated avionics suite, centred around the Honeywell EASy Avionics panel, and four large flat panel display screens. The aircraft comes standard with an Allied Signal Flight Management System, Collins Doppler weather radar, and a dual channel Integrated Avionics Processor System.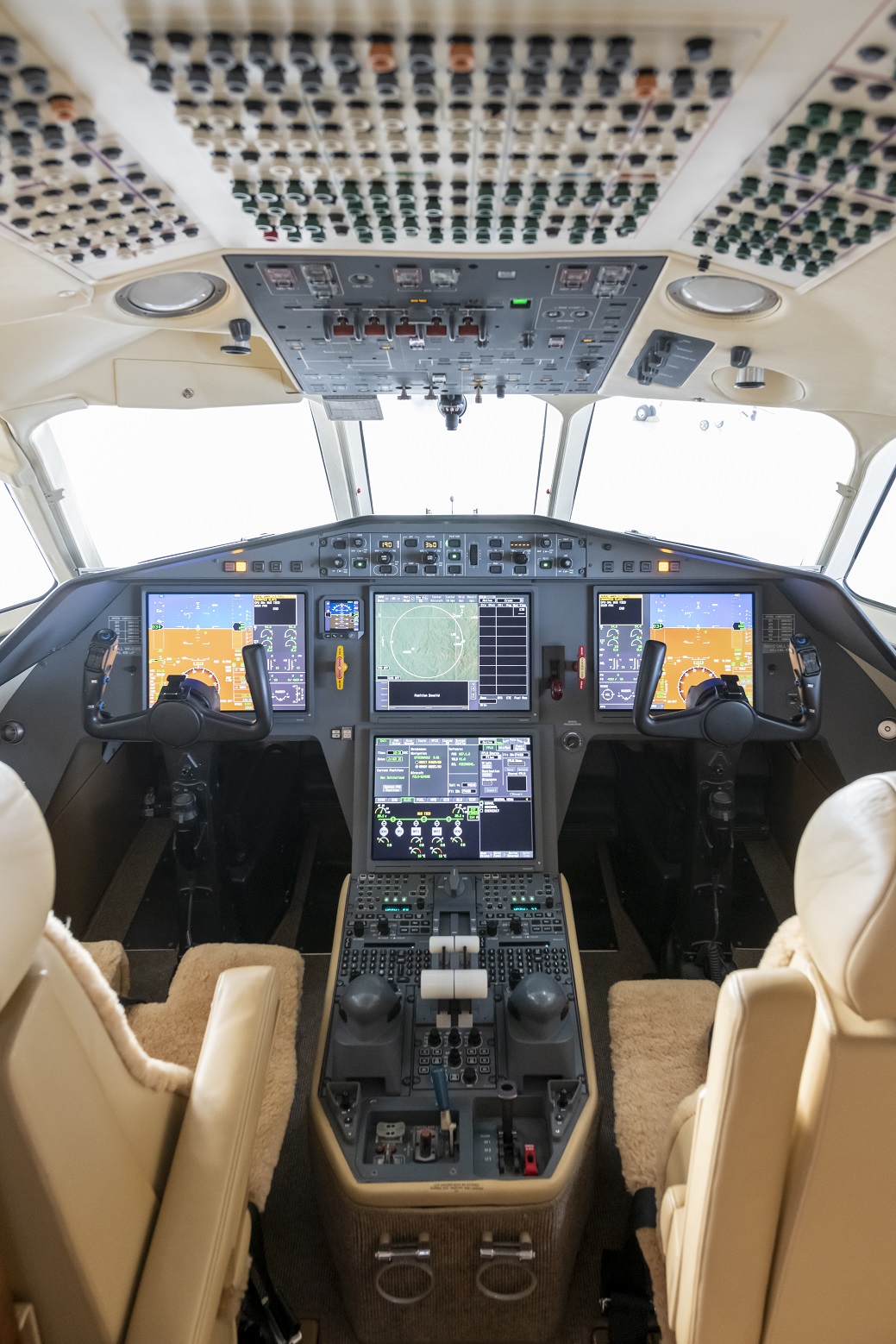 The Falcon 2000LX embodies the benefits of business aviation through its understated performance, and inherent flexibility.  But perhaps most notably, it exemplifies Marcel Dassault's famous quote, "for an aircraft to fly well, it must be beautiful."
And now, it is available to Airly members and charter clients.