Airly is Australia's first private aviation startup that enables members to initiate or opt into a shared private jet flight for the price of business class.
If you're unfamiliar with our private jet membership, click here to learn more.
This article is designed to be a short tutorial on how to initiate your first flight on our private jet app.
How to initiate your first shared private jet flight
Log into the Airly app, and scroll down to the 'Travel in Style' section. Select 'SHARED FLIGHT' and then tap the gold 'Book a Flight' button.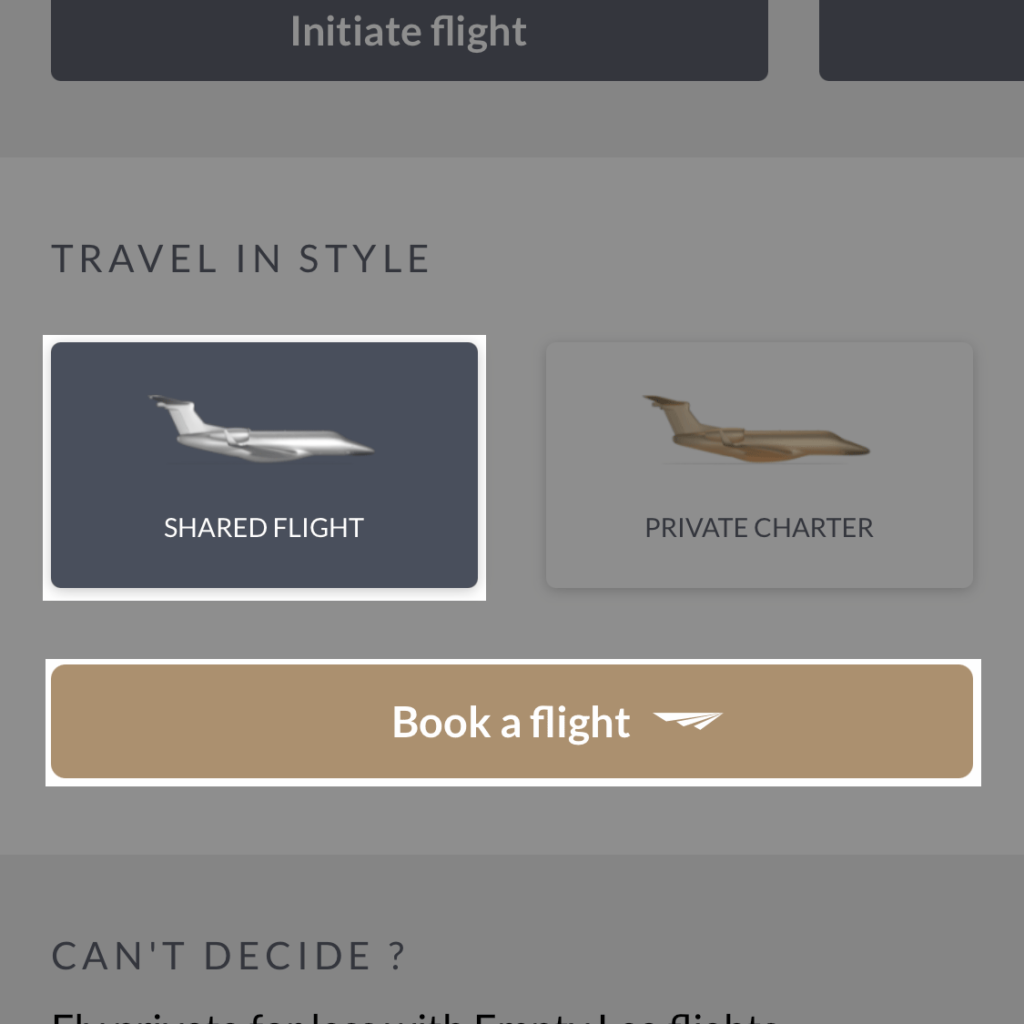 Next, select your departure and arrival airports. We'll only show the airports available under the SHARED program here.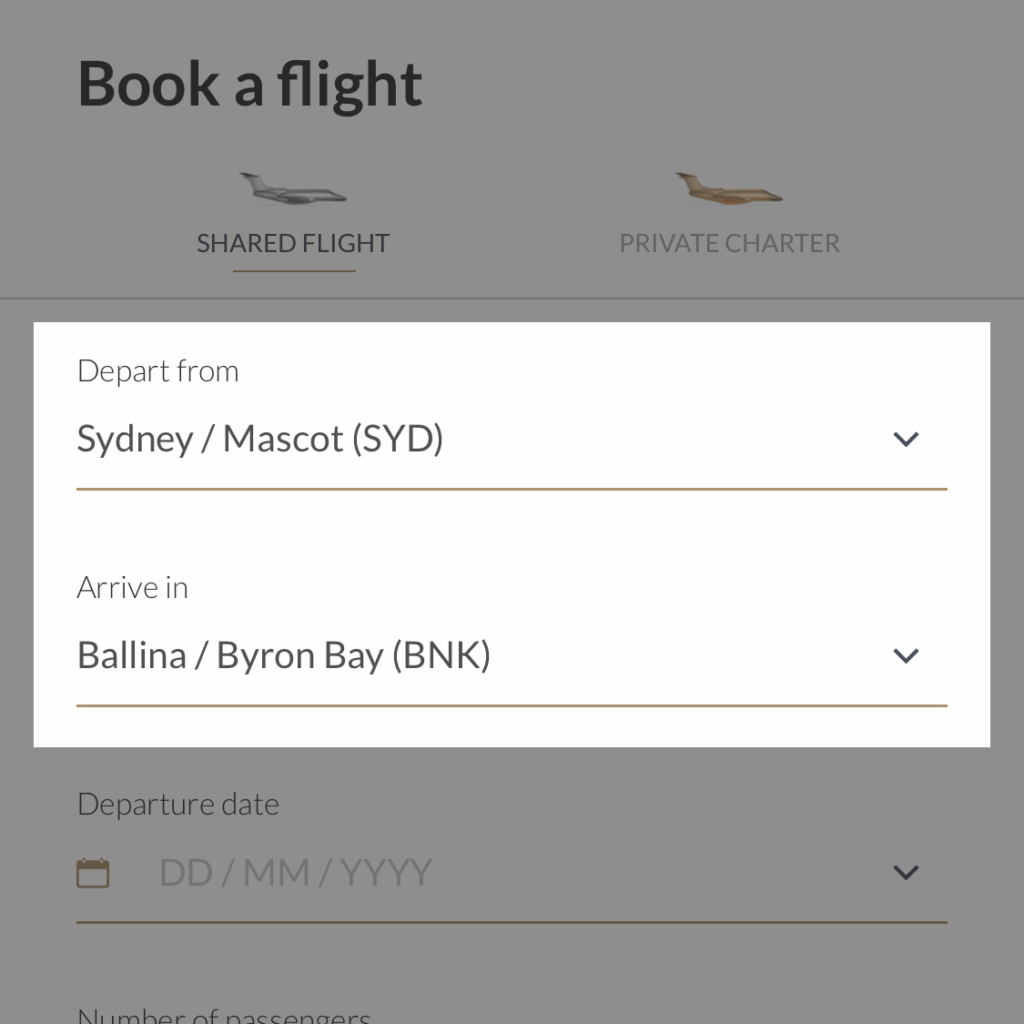 Once your route is set it's time to select a date. When you click the DD/MM/YYYY field you'll be shown a calendar which may also have orange and green dots on particular days.
These dots indicate if there's a pending (orange) or activated (green) SHARED flight already initiated on that particular day along with the price per person.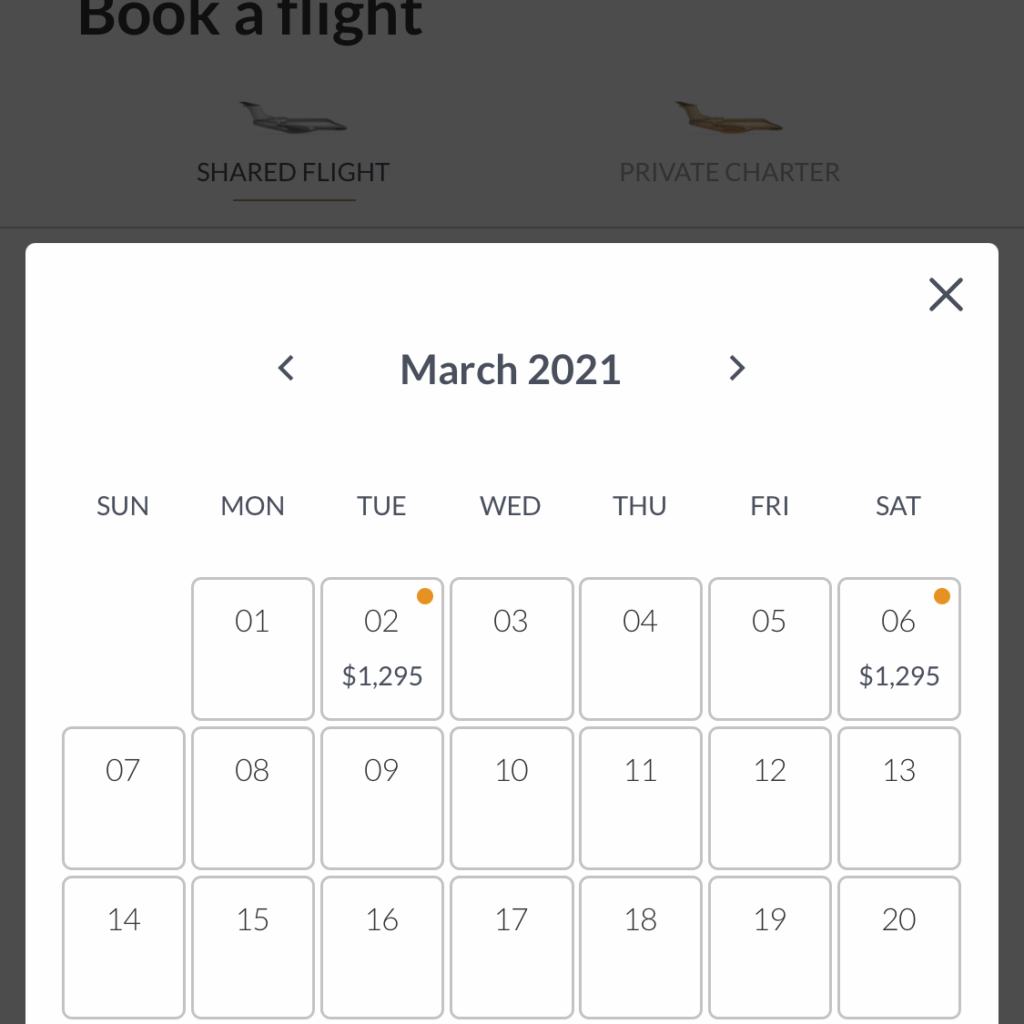 Once you select the date, provide the number of passengers travelling and click 'Search'.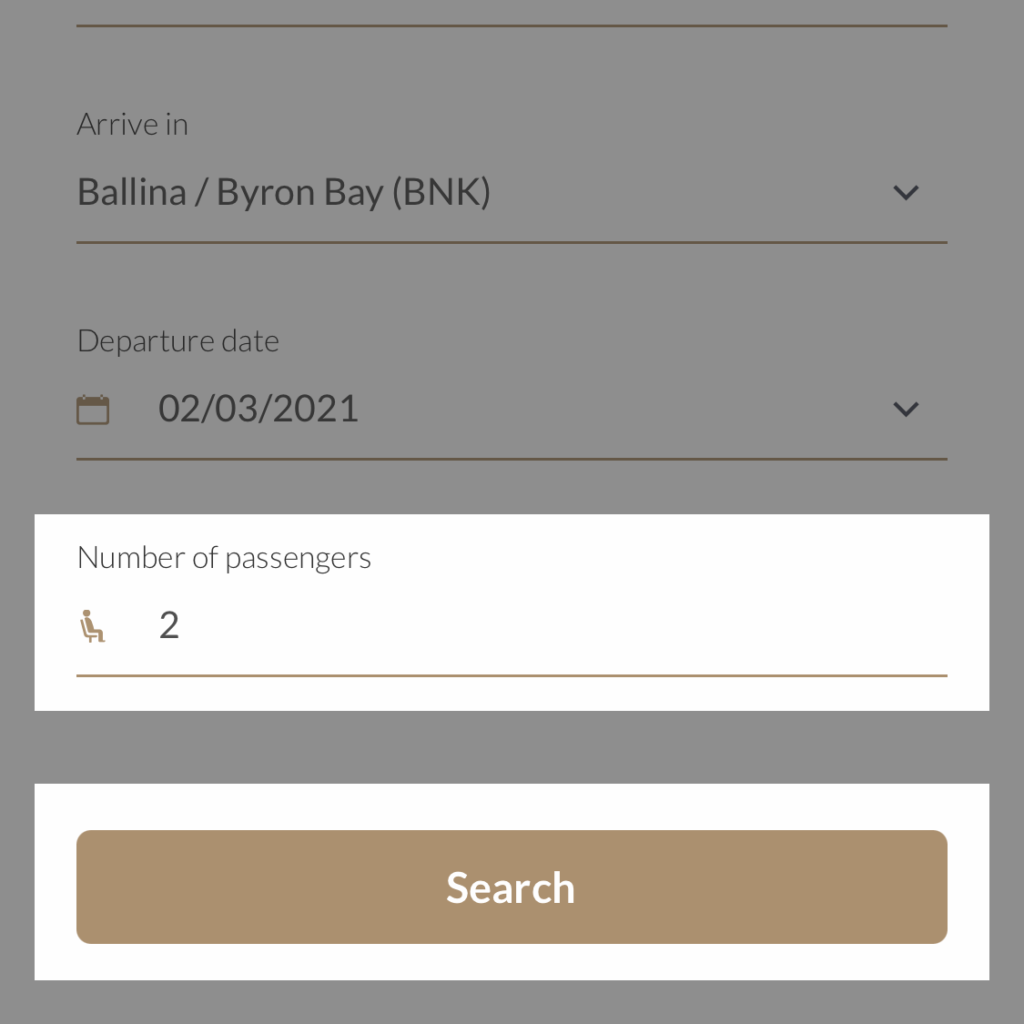 Next in view will be the flight initiation and results page.
Below the flight initiation window are a list of pending or activated SHARED flights that match your request on or around your dates.
If any of the existing flights don't suit, go back to the top of the screen and click 'Initiate now'.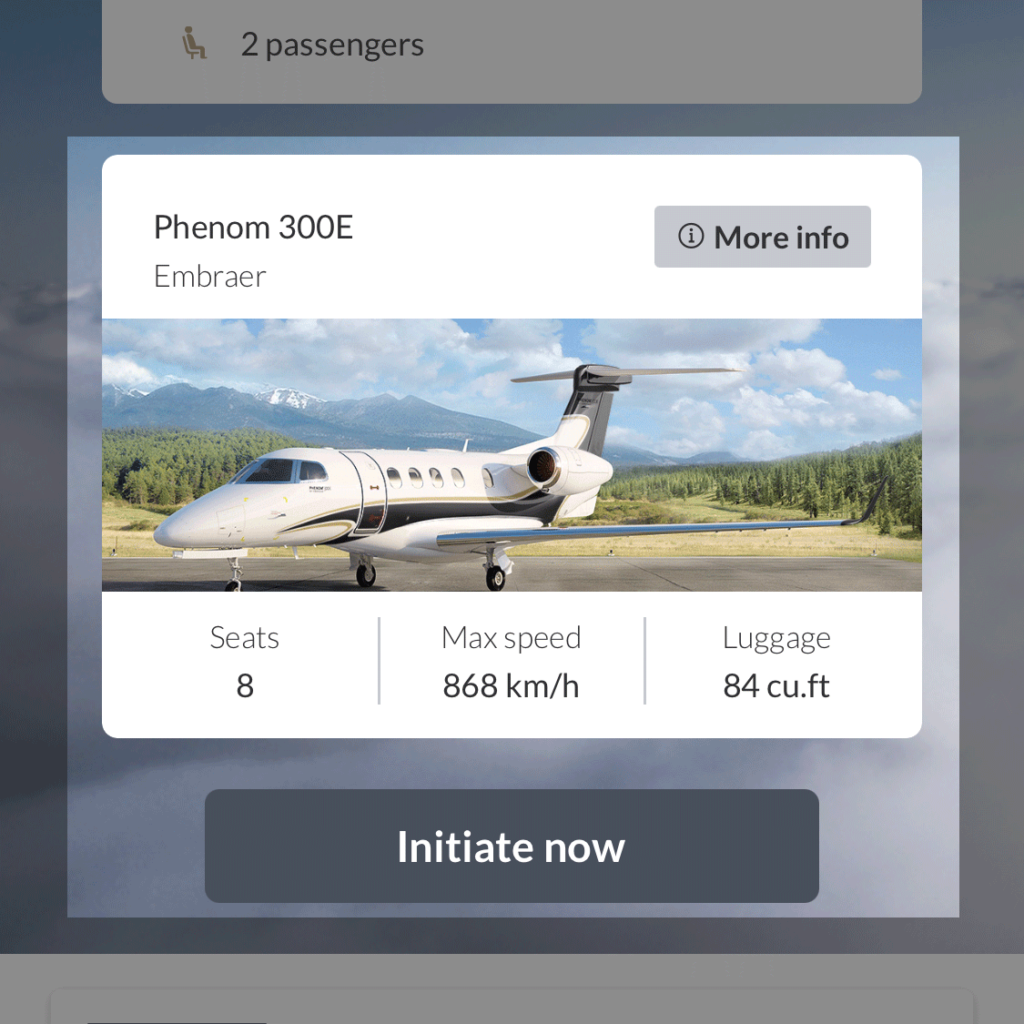 You'll then be asked to provide a departure time. So enter that and click continue (remembering to stick with 24 hour format).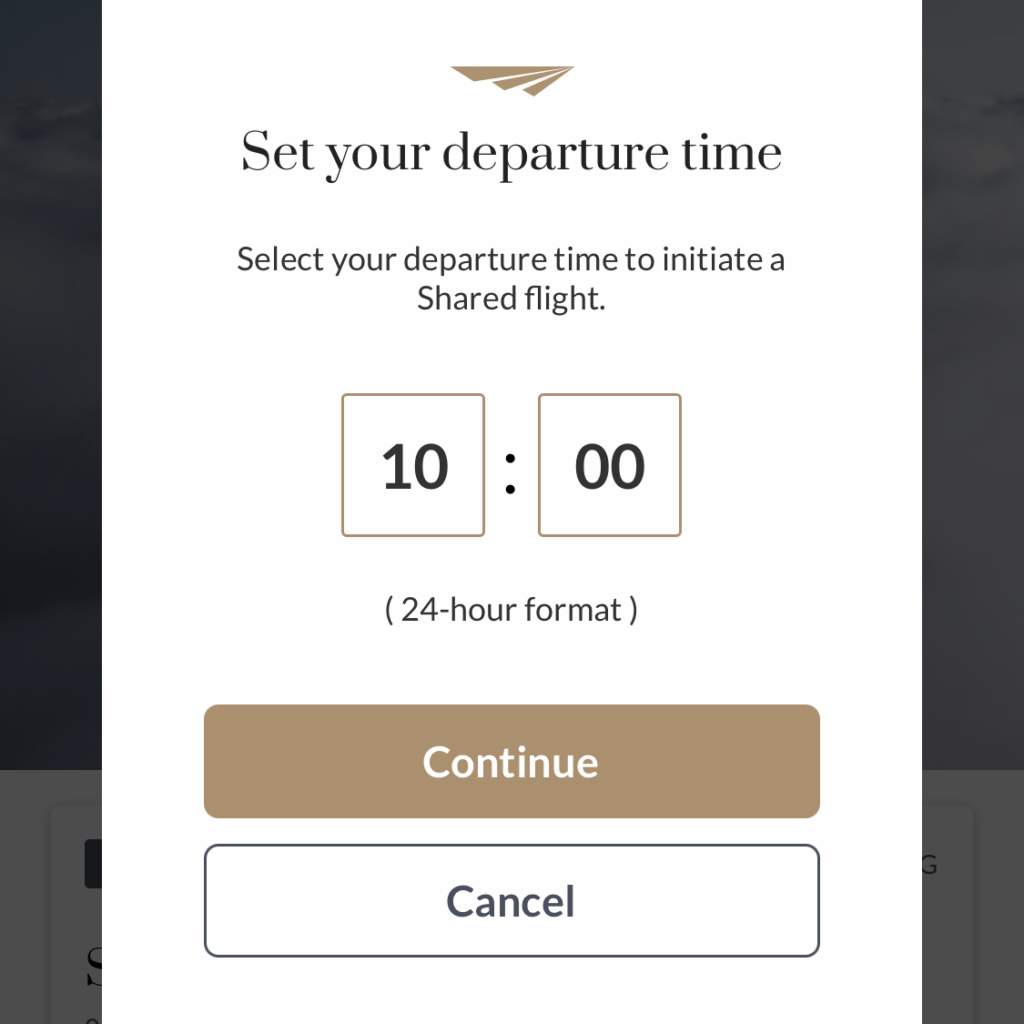 Finally you will see a summary of the flight that will be initiated.
You can provide the preferred payment method before agreeing to the terms and selecting 'Initiate'.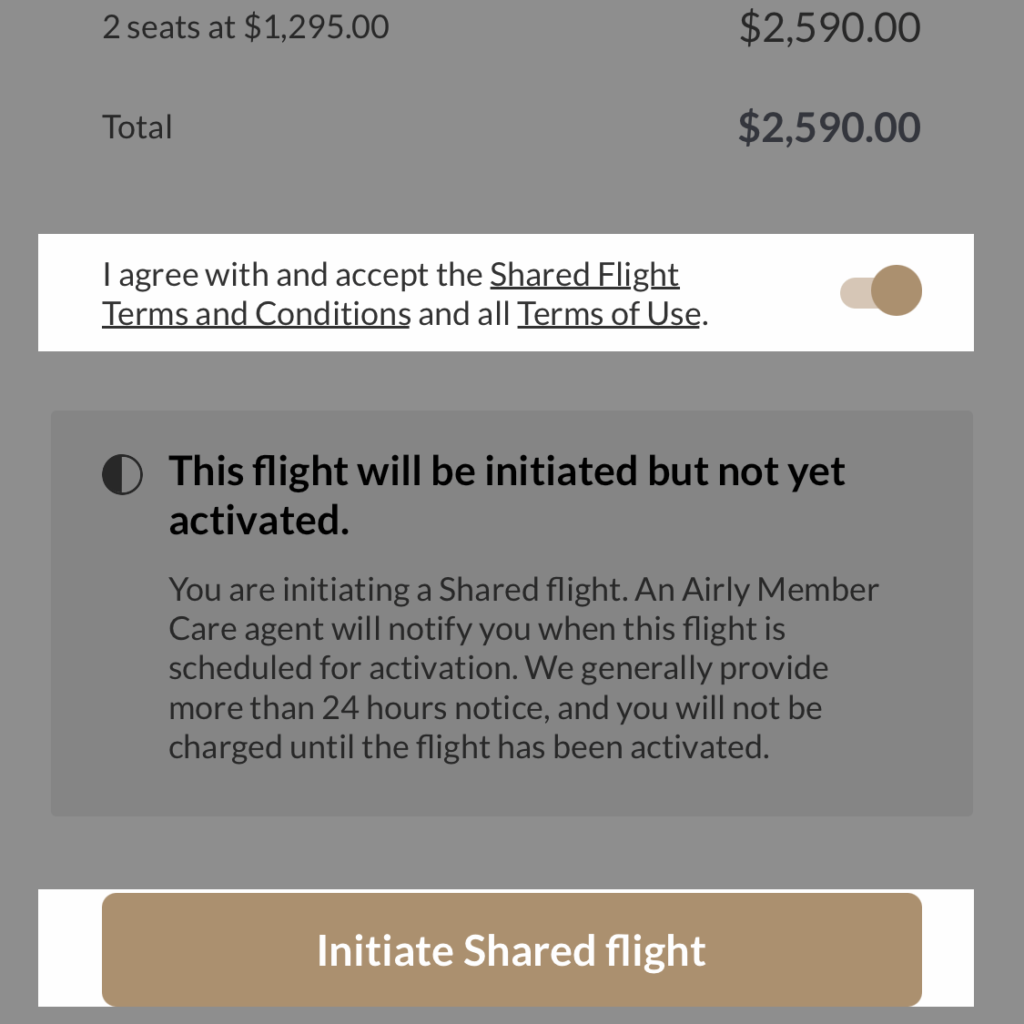 From here a flight will be initiated and other members will be notified and invited to opt in.
No payment will be made till the flight is activated.
Now is the time to sit back and let our app and member care team process your request and work to activate your flight.
If you wish to review the flight or share the details with other friends who are on Airly's SHARED private jet membership you will find this pending flight under 'My Trips' tab.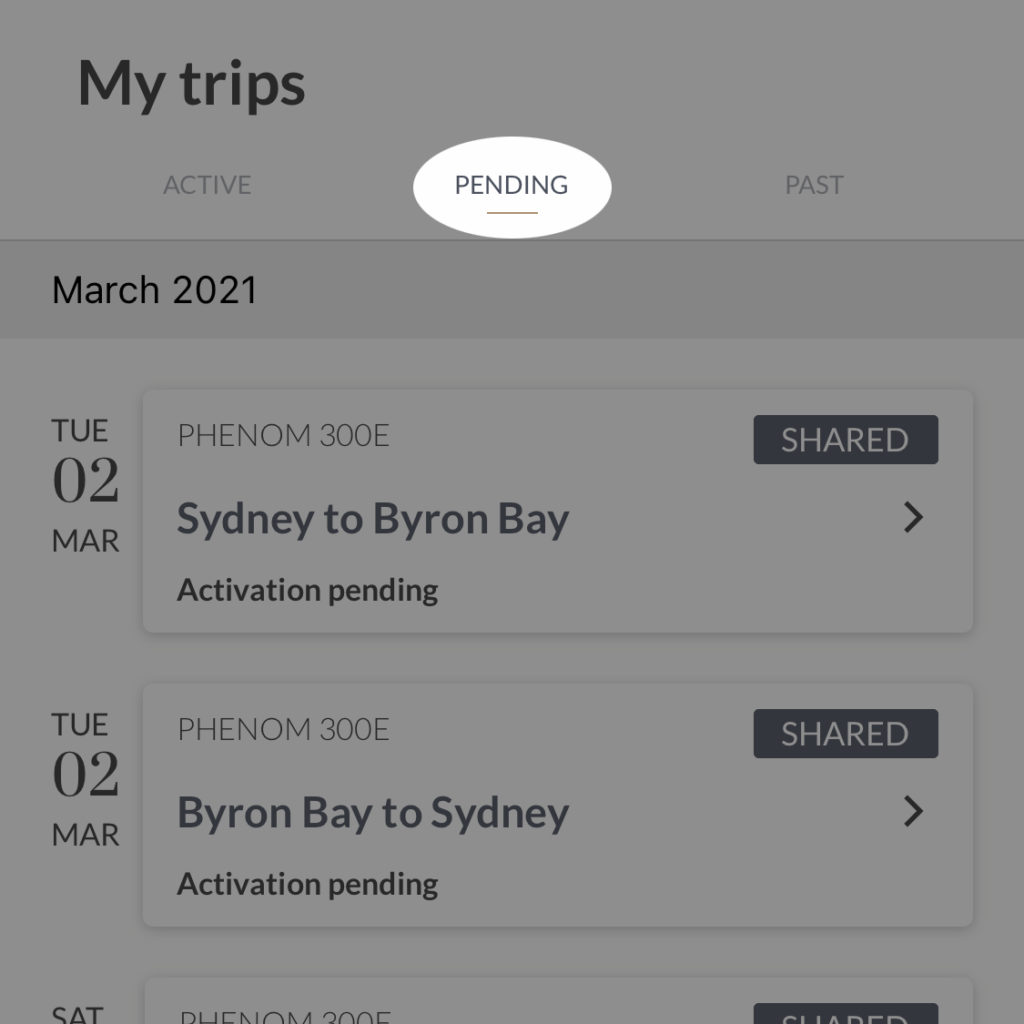 If you're unsure, just reach out to your member care team for advice.