Having increased bookings in November by 100%, the team at Airly continued this strong performance in December.
We increased our private jet bookings by 300% in December for a total of 31 trips with our operating partners.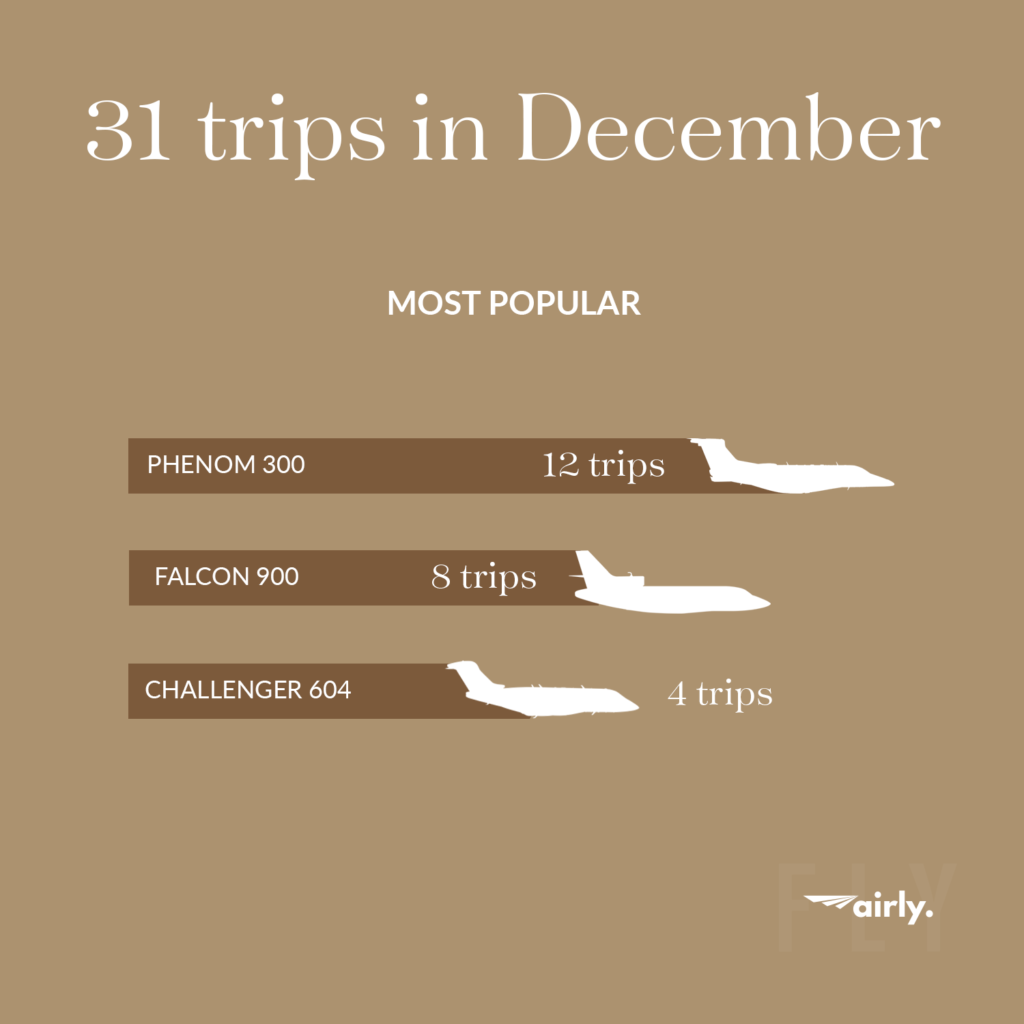 Nearly 40% of our flights were operated by the Phenom 300 showing how popular the light jet is.
January is on track to look very much the same with 14 trips booked in already (half of which are on the Phenom 300).
Here's to a transformational year.
Not just for Fly Airly, but the entire Airly Group.
Stay tuned.