You might have considered chartering a private jet in the past. But for most, the price can sometimes be the deal breaker, especially when lengthy overnights are involved.
Aside from charter, you could hope that a discounted one-way, or empty leg, becomes available. But with empty legs comes unpredictability and the potential of cancellations or last minute route changes.
Not the best way to start your Formula One weekend.
Allow us to introduce you to semi-private.
Private for the price of business
At Airly we arrange charters and have empty legs booked on our app, but for years we've wanted to find a way to make private more affordable and predictable.
Thus we created a membership which allows a closed group of like-minded individuals the ability to book the seats they need, versus chartering outright.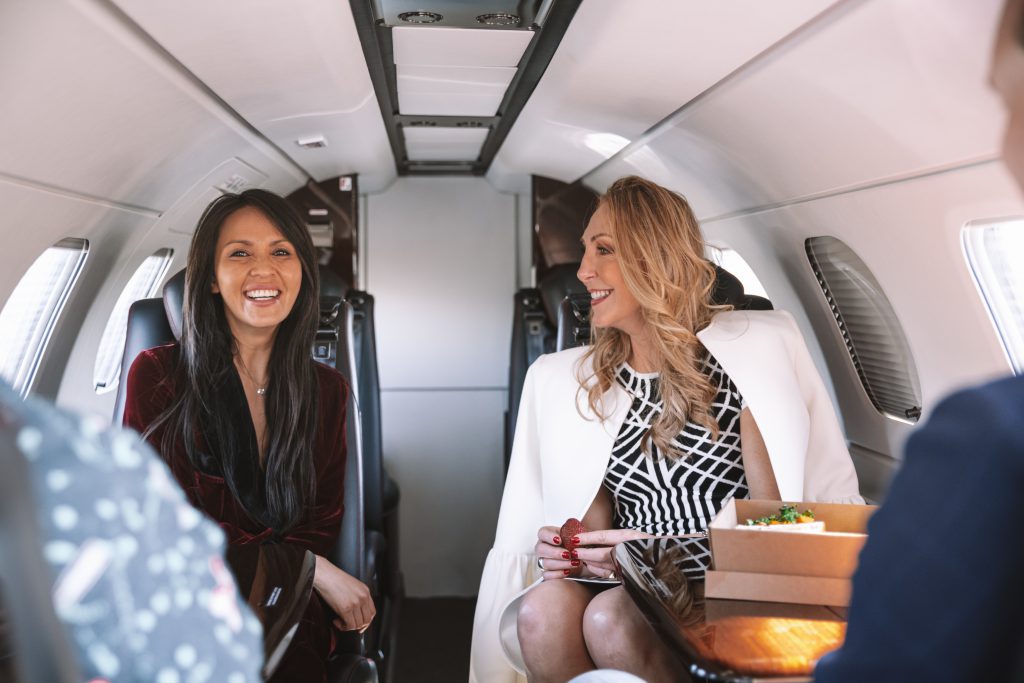 And with the Formula One coming up, Airly members can simply initiate the flights they need risk-free. They also don't need to worry about picking the right jet or the overnight fees associated with charter over a weekend.
What's the cost?
Melbourne's Essendon Airport is the best option for a Formula One flight. Featuring plenty of FBO's, no slots and minimal congestion it is also a quick 15 minute drive to the CBD. Essendon is also very hospitable with helicopter pickup and drop offs should you want to one-up your experience into/out of Albert Park.
Flying to Melbourne / Essendon Airport, members pay:

$1,219 per seat from Sydney Metro / Bankstown Airport; or
$1,395 per seat from Sydney's Mascot Airport
What about other locations you may ask?
We do open up member flights between Melbourne and Byron Bay, Sunshine Coast, Gold Coast and Brisbane between December and February (2019/20).
What kind of jet?
Most of our member initiated flights are conducted on the modern and efficient Embraer Phenom 300E.
We do use other jets from time to time, but over a 12 month period you'd be far more accustomed to the Phenom over any other aircraft.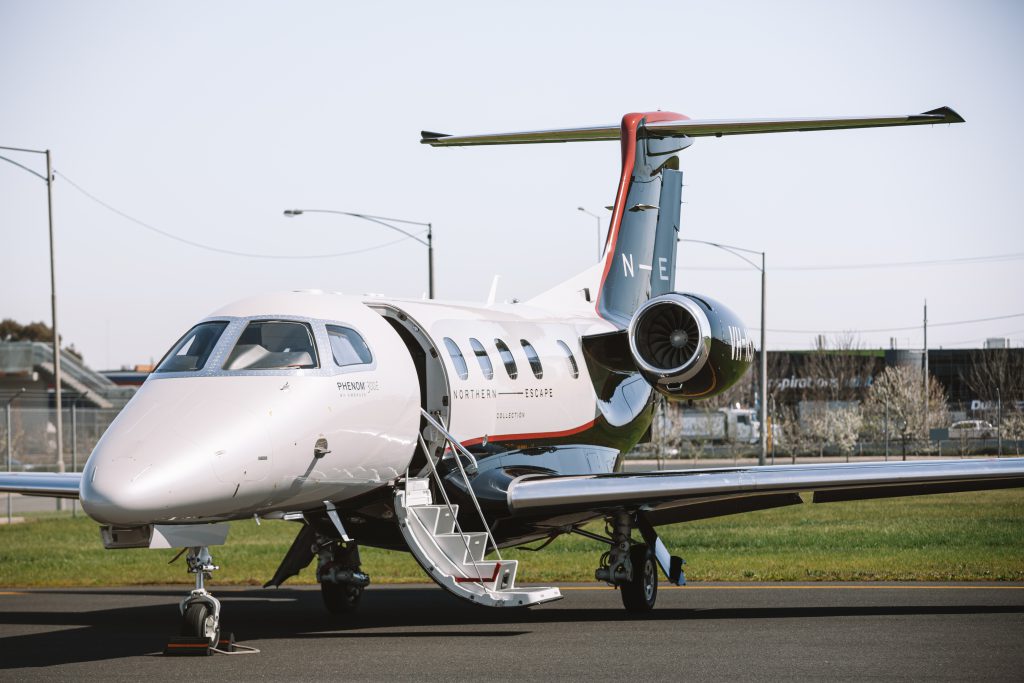 The Phenoms we regularly utilise via our Operator's are only 12-24 months old.
Inside you'll find a beautiful 8 seat cabin configuration with an enclosed lavatory at the rear.
There's also ample luggage space which can easily fit skis, snowboards, golf clubs and more.
As part of our Project Green offset program the Phenom is a favourite of ours as its carbon emissions are about 50-66% lower than other jets in the same class.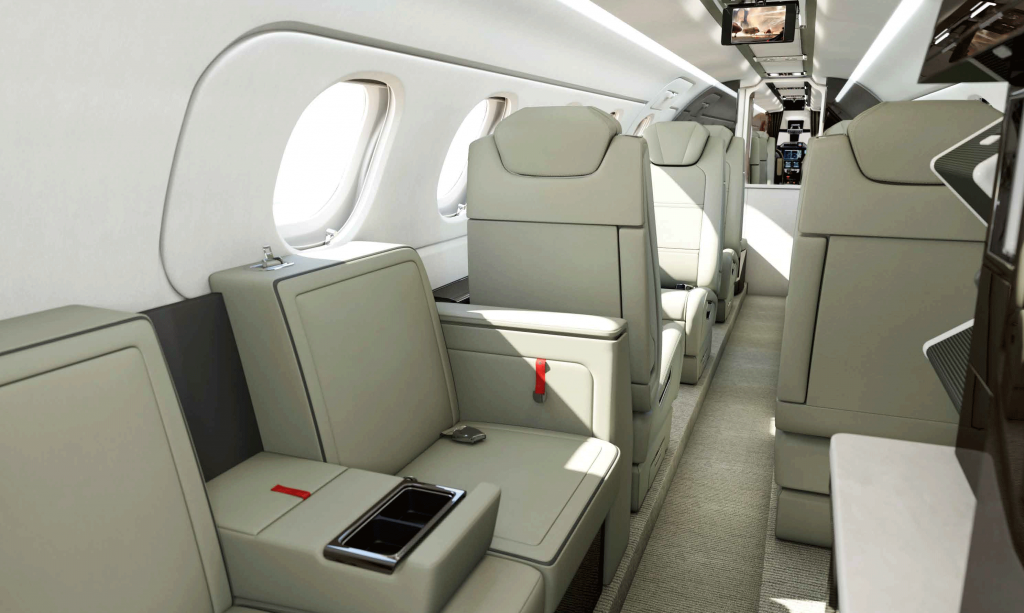 Do I get any food or drink?
Of course you do. We have partnered with incredible catering suppliers who provide individually portioned meals for all dietary requirements.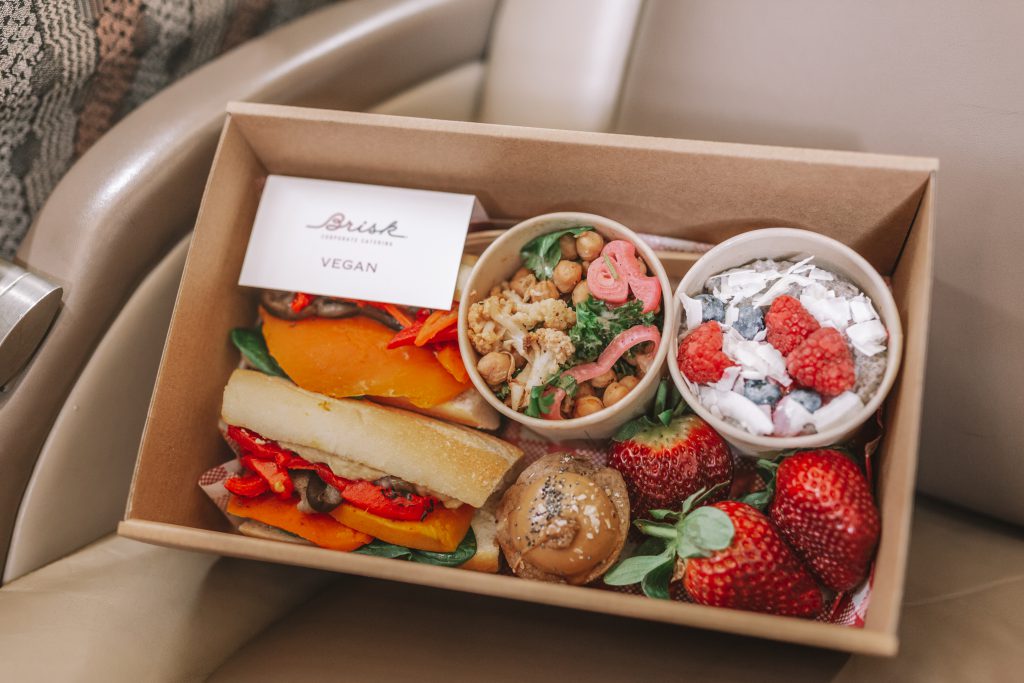 You won't have a cabin attendant, so rather than juggle platters or snack on a packet of chips, you can enjoy a super nutritious and delicious meal that's also practical.
How do I book?
In order to fly semi-private you need to download the Airly app, register then upgrade to a membership.
Once we ensure you meet the criteria, you'll be free to initiate your flights to the Formula One.
The best part is you won't pay your reservation till the flight is confirmed!
Our member care team can also source hospitality tickets, helicopter or vehicle transfers or more. We're just a WhatsApp message away.
Still want to charter?
Airly are more than capable of managing your charter requirements. Request your Formula One charter via our app, WhatsApp or call 1800 FLY AIRLY.