"Wheels up" is a phrase used in aviation to describe the transition from take off landing gear down configuration, to airborne configuration with landing gear, or wheels, retracted. It's a phrase that evokes progress, speed, and of being on a journey.
Thus, it's fitting for a pioneer in business and private aviation to be named as such. Wheels Up was founded in 2013 by three New York-based founders. Their founding goal was, and still is, to reinvent private flying through a "revolutionary new business model that delivers the safest, most consistent, and highest -quality aviation solution." This article explores what that means to members and travellers, the pioneering journey that Wheels Up continues to track, and the company's leadership in shaping an industry.
"You can't fail, you pivot."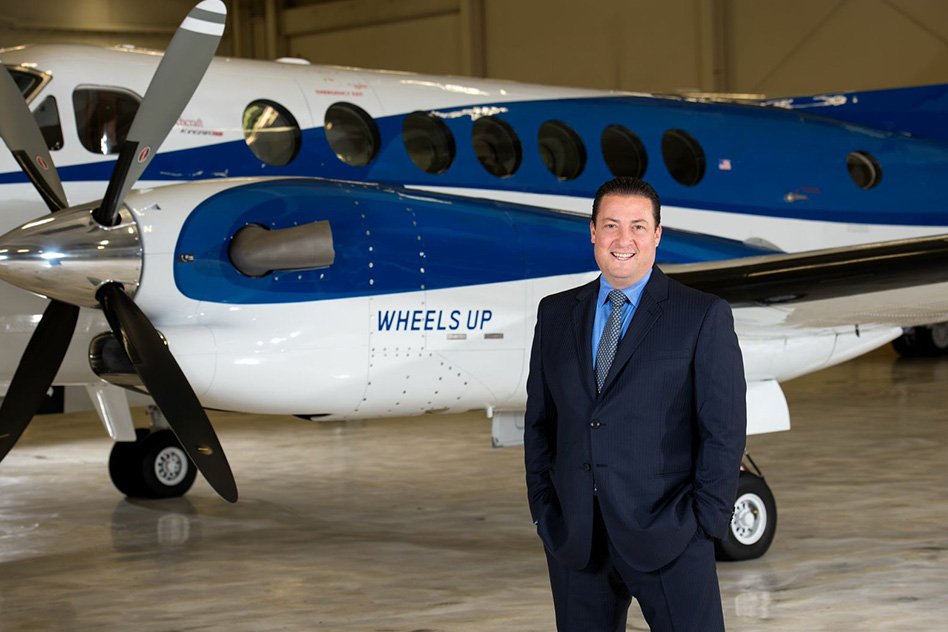 Wheels Up is a leader in private aviation. And, the brand and legacy it forges only makes sense by looking at its founder, Mr. Kenny Dichter. A successful entrepreneur and businessman, Kenny Dichter made his first millions in 1998 through the sale of his college-founded Alphabet City Sports Records, a label focused on songs often heard in sports stadiums and arenas. In 2001, Dichter co-founded Marquis Jets, the world's first fractional card private jet program. By 2007, the business was turning over USD700 million per year with 3,500 customers, selling private jet access in 25-hour allotments. That same year, Dichter predicted that Marquis Jets would grow into a billion-dollar business within three years.
In 2010, Warren Buffet's Berkshire Hathaway subsidiary company, NetJets, acquired Marquis Jet. Marquis Jets' innovative, accessible, and flexible 'jet card' model bolstered NetJets' fractional ownership business model. Within two years, NetJets proceeded to place the largest aircraft order in private history, for up to 275 Bombardier aircraft, valued at over USD17.6 billion.
"Rule Number One: Never lose money.

Rule Number Two: Never forget rule one."

– Warren Buffett
Although the 2010 sales terms of NetJets' acquisition of Marquis Jet weren't disclosed, it's probable that Dichter's 2007 prediction was realised, with NetJets reporting significant sales increase that year. Today, both Marquis Jets and NetJets continue to operate, with the latter the clear private jet fractional ownership industry leader.
Growth
After selling Dichter took a 'break,' founding the highly regarded and cult-like Tequila Avión. Pernot Ricard, the premium liquor portfolio company, increased its ownership of the esteemed tequila brand to a majority holding over a few years.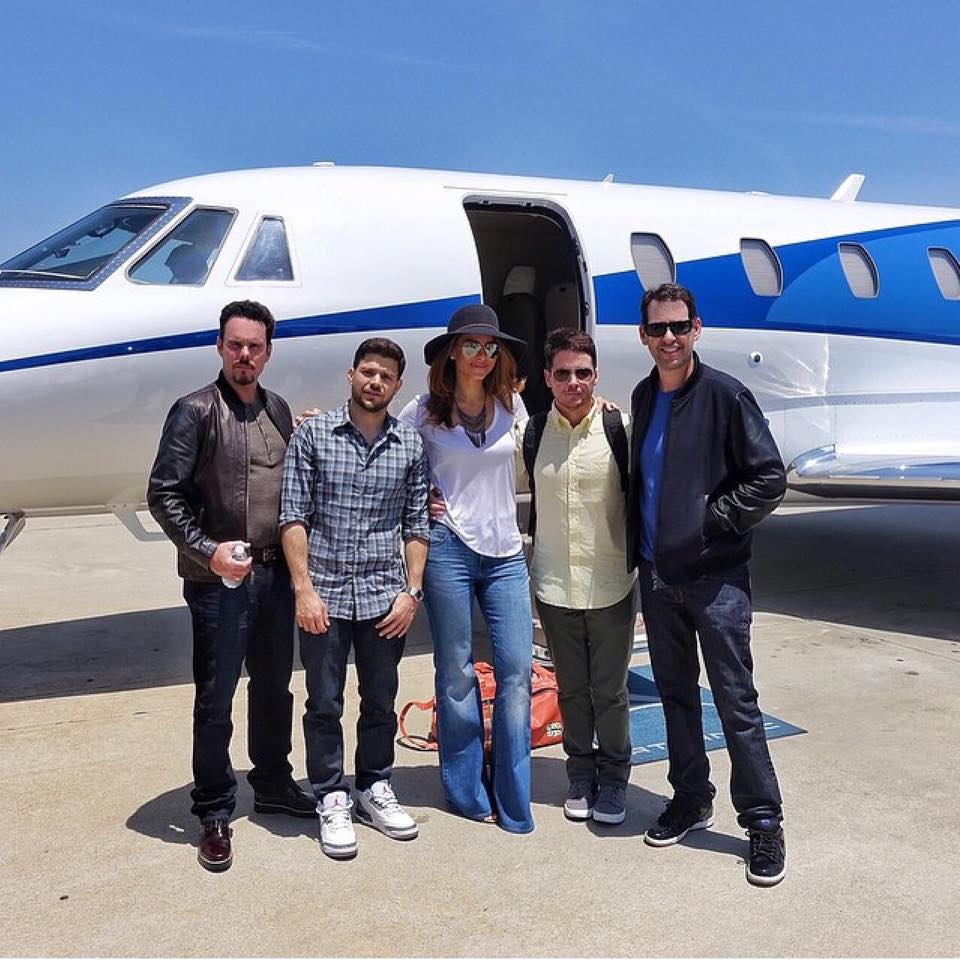 In 2013, Dichter along with two co-founders, returned to aviation entrepreneurship with the launch of Wheels Up. The co-founders simultaneously announced their management team along with a USD1.4 billion order for 105 Beechcraft King Air 350i turboprop aircraft. In disrupting and creating new markets, Wheels Up's business model was premised on a membership / on-demand business model, servicing non-hub commercial services.
Since founding, Wheels Up has gone from strength to strength in under a decade. Within a year of launch the company had over 1,000 members and close to 40 aircraft (King Airs and Cessna Citation jets), and by 2019 the company had over 5,500 memberships (individual and corporate) and owned nearly 100 aircraft.
Importantly, Wheels Up continues to succeed through challenging the industry's norms through Dichter's entrepreneurial attitude, manifested in business model adjustments. Although founded on an entirely new premise of membership-based flying access, in 2018 Wheels Up announced a new flight sharing membership offering, Wheels Up Connect. The goal of Connect was to "democratize private flying" by further reducing the unit cost to access the benefits, efficiencies, and economics of business jet aviation. Despite Wheels Up closing 2020 with 10,995 active members and USD690 million in revenue at the end of 2020, they estimate that "90% of people who can afford to fly privately don't," or more than a million people in the US, and forecast their 2021 annual revenue to grow to USD912m
The last several years have seen Wheels Up manoeuvering to capitalise on this untapped blue ocean of private aviation travellers. In 2019, the same year that Wheels Up announced their goal of 16,000 active members by 2021, the company started a strategic acquisition spree to bolster their charter operations and membership management platform. Acquisitions included included the Travel Management Company (TMC Jets); Avianis, a B2B communication platform for operators and brokers; Gama Aviation Signature, the largest Part 135 charter operators in the USA; and Mountain Aviation, the largest Cessna Citation X fleet charter operator in the United States.
The underlying logic behind Wheels Up aggressive growth is simple – the company needs aircraft (supply) to meet the untapped private aviation demand. Dichter told Forbes earlier this year that the company will continue to serve the wholesale market and supply the growing demand for members. To fund this exponential trajectory, Dichter has executed what appears to be an astute two-stage plan.
The first stage saw Delta Private Jets, Delta Air Lines' private aviation subsidiary, merge into Wheels Up and bringing Delta's 70 aircraft into Wheels Up's fold in 2020. This merger saw Delta Airlines take a majority stake in Wheels Up, and granted them a board seat.
The second stage of strategic funding is a shrewd twist on Dichter's previously reported preference to pursue an initial public offering (IPO). In February, the company announced a special-purpose acquisition company (SPAC) merger with Aspirational Consumer Lifestyle Corporation. By merging with a SPAC, Wheels Up is expecting to achieve an "enterprise value of about USD2.1 billion," and cash proceeds of USD790 million, without negotiating the traditional IPO process.
The winner is…
Having a successful, proven, serial entrepreneur in Kenny Dichter, who is clearly passionate about general and private aviation, and recognises its unrealised potential, is an incredible opportunity for the industry. Travellers benefits through new and more accessible means of transport, at improved value; while the aviation industry benefits from positive disruption, bringing about improvements and progress.
Wheels Up are an industry leader, and Kenny Dichter an incredible change agent.