If you travel frequently, even a couple of times a year, George's story will be very familiar.
A busy self-made entrepreneur with a young family, George needs to travel for his business and put faith in the airlines as flying by private jet felt a little out of reach.
Like all of us, George was up at 4AM to catch the first flight to Sydney.
Trading the good morning cuddles from his kids for the lonely drive to the airport.
Knowing he would miss school drop offs for queuing with random travellers piling into the same plane.
His plan of attack once on the ground in Sydney was precise and had little margin for error.
Only while enroute to be sent an SMS by his airline that the flight to Sydney was cancelled.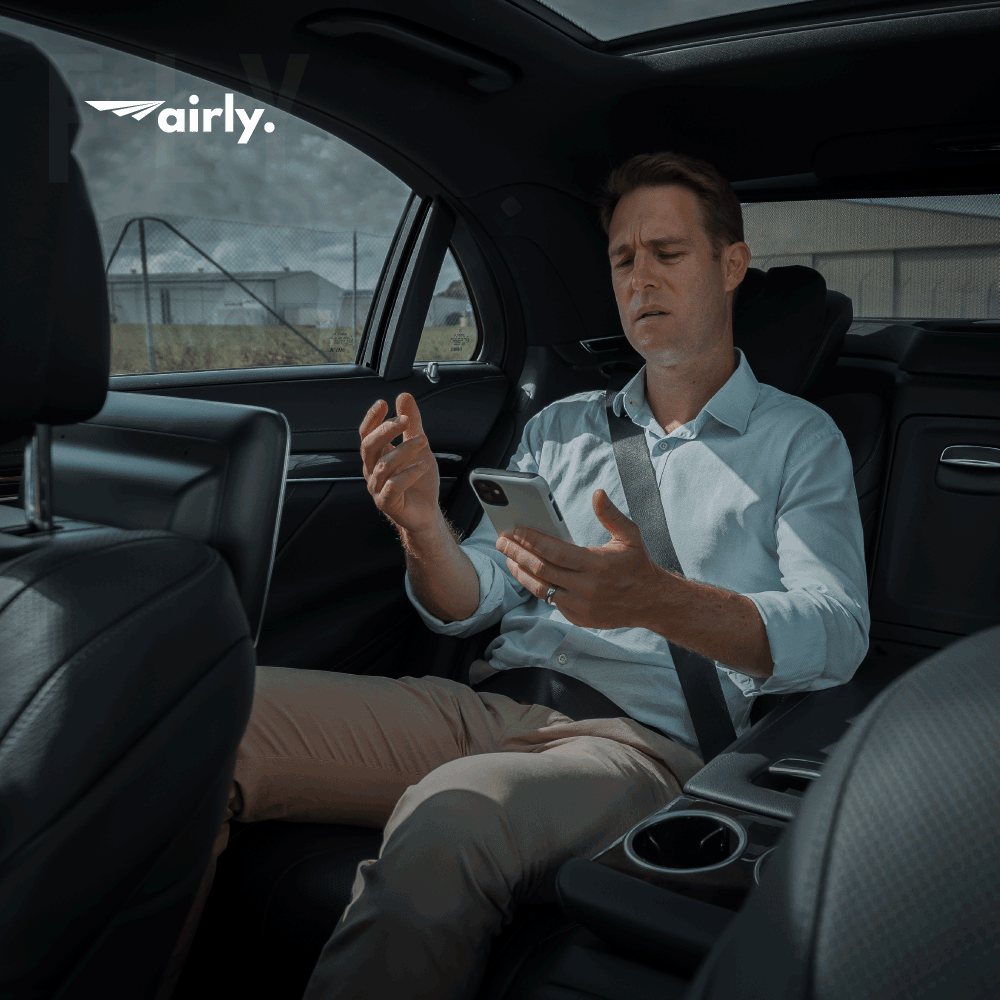 That's it, no "here's what we'll do to fix things", just a recommendation to call the offshore call centre.
George's day is now destroyed, meetings need to be pushed where possible and and then there's the hassle and stress rebooking onto a later flight.
This is how the airlines treat their customers.
The very lifeblood that keeps them in the air, are their largest inconvenience.
From that day, George vowed to explore private air travel as an option, and found Access by Airly.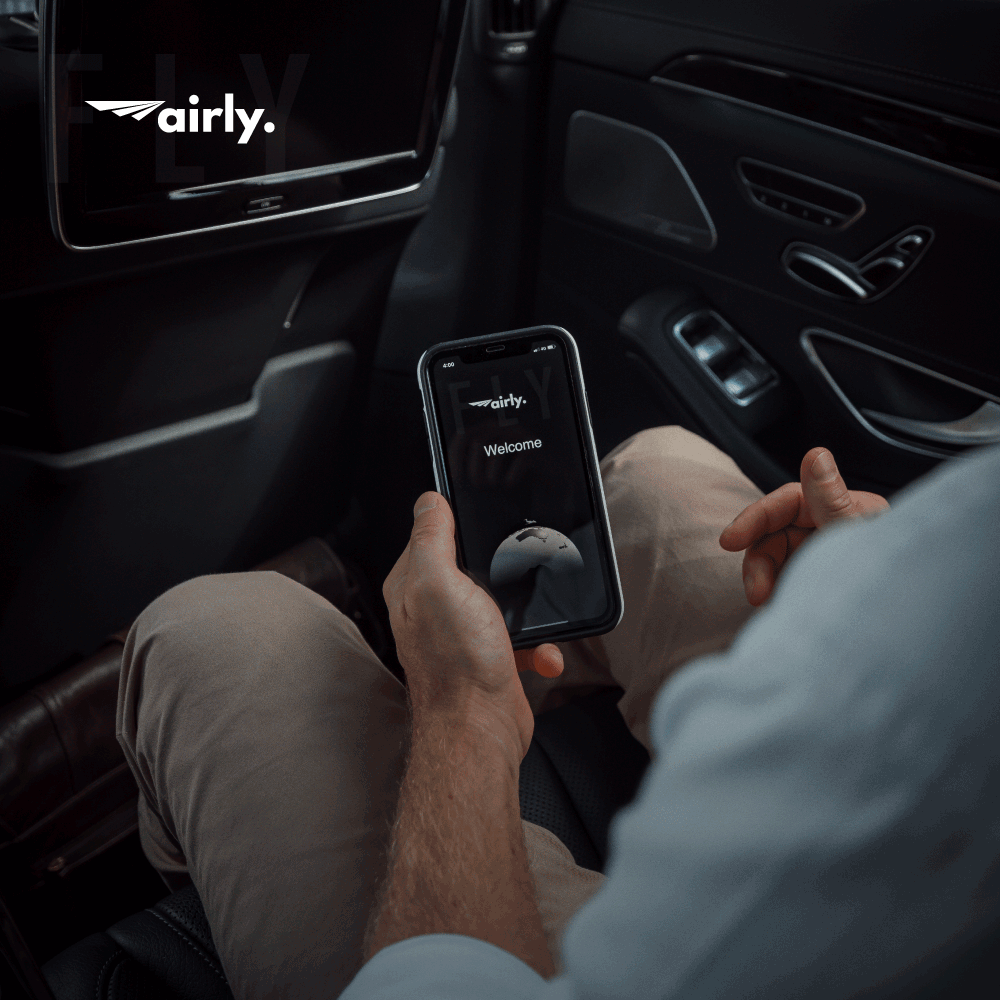 A product that revolves around you, a company that adores its card holders.
George could book a four seat light jet, with as little as a few hours notice and know exactly what the cost was going to be via the fixed occupied hourly pricing.
He could now arrive into a private lounge 15 minutes prior to departure. No security, no queues, no hassles. Compared to the chaotic airport lounges, the Fixed Base Operator's lounge was eerily quiet.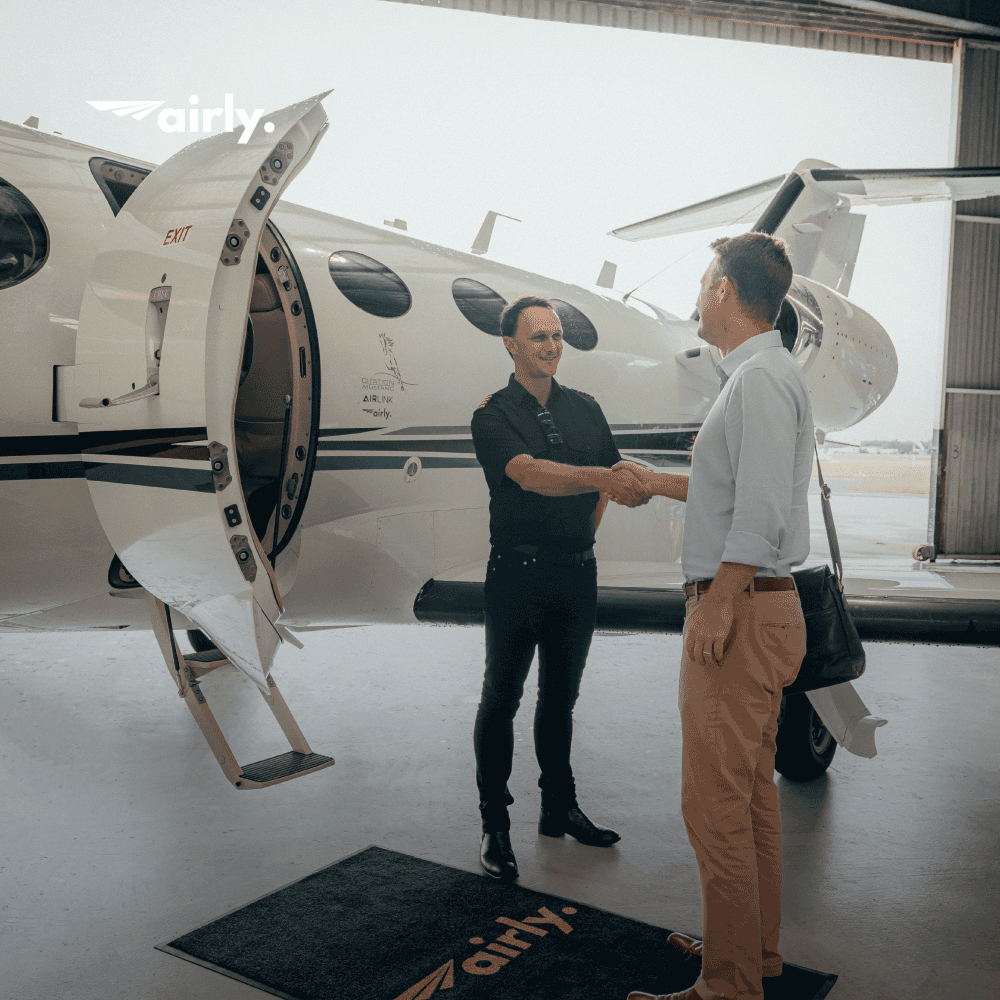 A safe, clean, and reliable jet paired with healthy gourmet catering meant George could hit the ground running, meet those prospects, and close more deals.
And the best part?
George could now get those good morning cuddles, leave his home in Brighton at 7AM for a 7:20AM wheels up out of Moorabbin and arrive at his first meeting in Sydney's CBD by 9:15AM.
It gets better.
By the end of his busy day, George's jet will be ready to fly him home in time for dinner.
Imagine having a travel platform that works to your schedule, not someone else's.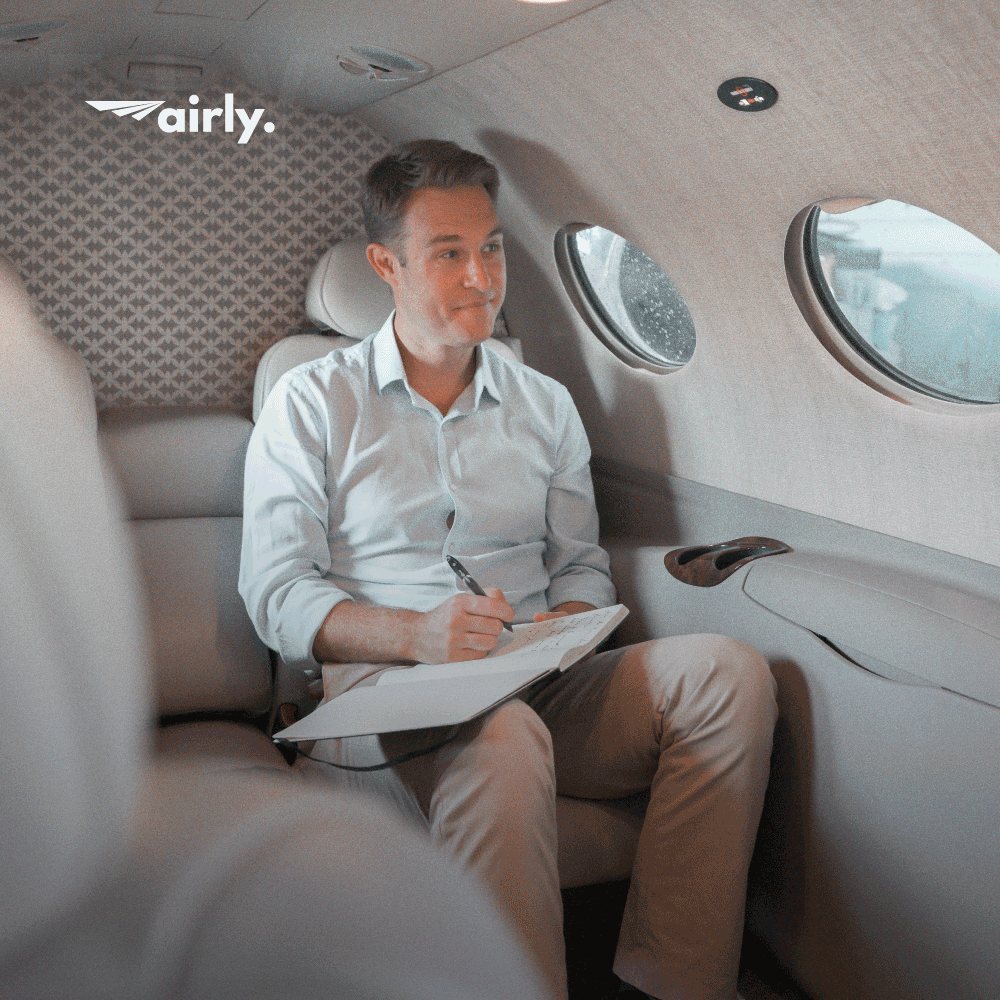 Paying by Amex and Crypto, all of George's flights are 100% carbon offset as part of his hourly rate.
Time is money, can you afford to be left behind by the airlines?