Airly is proud to announce more than 300 members have now joined our SHARED program. This program is Australia's first and only private jet membership.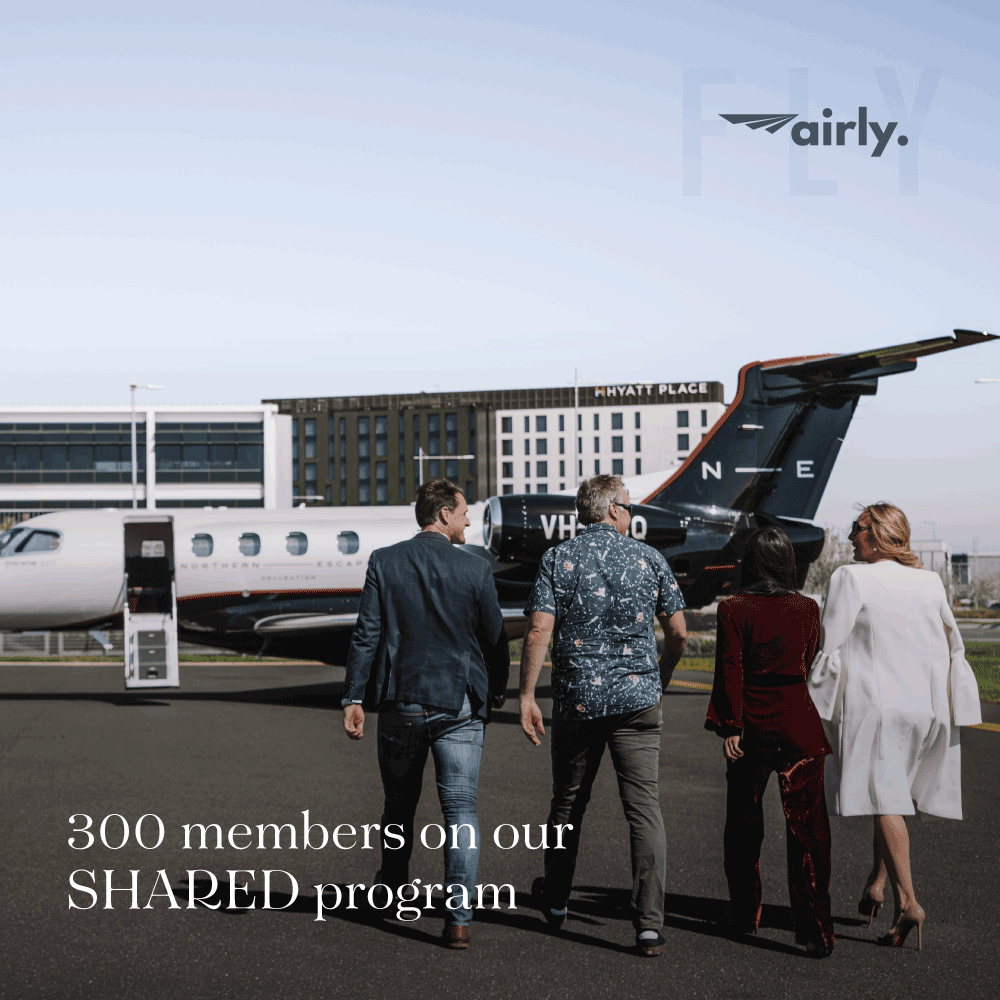 About Airly's private jet membership
Launched in 2019 the SHARED program enables members to initiate or opt into shared flights onboard private jets for the cost of business class.
Members are free to initiate the flights they need via the Airly private jet app at no cost. Once a flight is initiated the alert goes out to others on the SHARED program and invites them to opt in.
Routes along the SHARED network include Sydney – Melbourne, Sydney – Ballina / Byron Bay and Sydney – Gold Coast.
With ongoing border instability we'll be launching new seasonal routes in the future including Sydney – Cooma, Melbourne – Mount Hotham and Brisbane – Hamilton Island.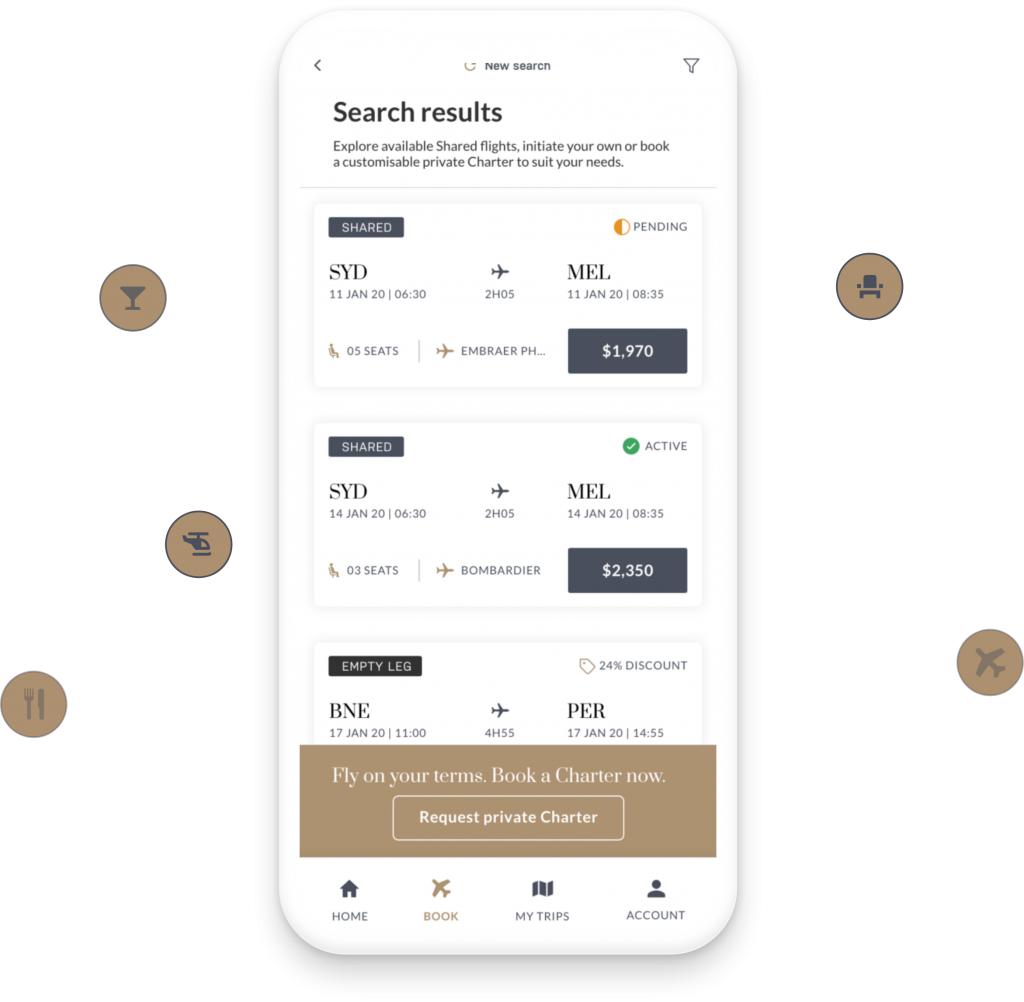 The perks of the SHARED program are best described by Lee Teirney, one of our first SHARED members, who loved the concept so much he joined the team in 2020 as VP of Membership and Experience.
As an Airly member having access to shared flights meant that I could have the convenience of flying private for a fraction of the cost, and non of the hassle of a crowded Airport. Also having the opportunity to meet a wide range of like minded people.

Lee Teirney – SHARED member and now VP Membership & Experience
We're thrilled to be working on a new product that will completely revolutionise private jet charter. The introduction of this new product will also have benefits for members on the SHARED program as well.
After facilitating 11 flights in 2020 we want to see more members initiating flights, and most importantly, activate at least 4 SHARED flights per month.
To learn more about our SHARED program click here.